Baker Hughes

Featured Employer
Florence, Italy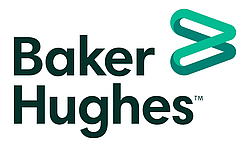 ---
Roles and Responsibilities

As a Lead AI Specialist in RPA, you will be instrumental to the implementation of BH-TPS AI's mission to make energy safer, cleaner, more efficient through intelligent technologies.

You will implement and adapt AI algorithms to solve problems in the domains of Product, Service and Process development.

Your performance will be mostly measured on Proof of Concept and Prototype projects and on your impact on change advocacy.

You will contribute to position TPS as an AI player in the Energy Transformation industry by actively participating to Tech Conferences and Congresses.

You will work with
AI Product Owners to define project's technical goals and requirements
AI Engineers to define the project's software and data architecture
other subject matter experts to increase your and the company's level of AI expertise

In this role, you will:
Analyze Data: identify data availability and relevance, including internal and external data sources. Where necessary, trigger new data collection process.
Develop Algorithms: model problems, discover insights and opportunities through the application of statistical, algorithmic, mining, AI and visualization techniques.
Apply agile practices and principles to maximize business value and continuously improve the delivery of the right customer outcomes.
Evaluate processes about their potential and suitability for RPA
Execute RPA initiatives by designing process workflows; building, testing and implementing RPA solutions and ensuring their quality.
Manage the virtual workforce, maintaining deployed robotics capabilities, business volume scaling, load balancing and allocation of software robots to meet agreed SLAs with business units.
Lead the investigation and detailed analysis of RPA Incidents and process exceptions including a strategic approach to root cause analysis.

Required Qualifications
Bachelor's degree in mathematics, statistics, computer science or equivalent
Desired Characteristics
Technical Expertise:
Experience developing and implementing automation workflows
Good knowledge of computing concepts and agile development lifecycle methodologies.
Good knowledge of IT infrastructure, OS Windows client/server, VDI, Citrix, PLM, Oracle.
Experience in dealing with large datasets and databases
Experience with big data frameworks (such as Dask, Spark or Hadoop)
Experience in the use of statistical packages.
Experience with a general-purpose programming language (such as Java, Python, R).
Experience in distributed computing and/or distributed databases.
Leadership:
Demonstrated awareness of how to function in a team setting
Personal Attributes:
Capability for problem solving, with the ability to take a logical route to the source of an error.
Excellent motivation skills, being both self-motivated & self-directed with ability to deliver outcomes to strict deadlines.
Excellent written and verbal communication skills (oral and written) in English with demonstrable record of presenting technical details to a non-technical audience

Baker Hughes Company is an Equal Opportunity Employer. Employment decisions are made without regard to race, color, religion, national or ethnic origin, sex, sexual orientation, gender identity or expression, age, disability, protected veteran status or other characteristics protected by law.