Bureau Veritas

Featured Employer
Point Comfort, Texas, United States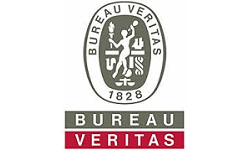 ---
Job Summary

The Environmental Monitoring Technician is primarily responsible for daily Leak Detection and

Repair (LDAR) component monitoring, inventory maintenance and emission reduction repair activities at customer work sites required to comply with Federal, State and/or local fugitive air emission regulations. Possess a good understanding of Bureau Veritas' Standard Operating Procedures (SOP), Health & Safety Management System, and encourages fellow team members to consistently adhere to these procedures. In addition, this position may be required to perform other monitoring and observation tasks associated with other environmental compliance requirements existing at the customer work sites.

Duties and Responsibilities
Perform all work in a safe and healthy manner. Ensure safe work practices are being maintained by others, and actively participate in Bureau Veritas' Weekly Safety Meetings.
Report safety hazards, near misses and injuries per BV and customer Health & Safety policies and procedures.
Calibrate and precision certify analyzers according to EPA Method 21 and maintain complete and accurate records of all calibrations and certifications.
When required, perform mid and end of day calibration drift assessments and document results per Bureau Veritas' SOP.
Report problems or potential problems with all analyzers and equipment to supervisor.
If necessary, obtain proper authorization from customer to perform tasks as assigned (permits, etc.)
Ensure the use of a JSA (Job Safely Analysis) before the start of a task.
Perform visual assessments. Report Open Ended Lines (OEL), Audible, Visual and Olfactory (AVO) emissions, damage, or hazards to appropriate site-specific personnel immediately.
Perform fugitive emission monitoring per Method 21 and when required per customer site specific monitoring requirements. In real time accurately log observed monitoring results into handheld computer or other methods of recording observed results.
Provide detailed, accurate, field notes for leaks, inventory questions, OELs, routing changes.
Perform first repair attempt (minor adjustment) on approved leaking components per Bureau Veritas' Standard Operating Procedures.
Physically identify leaking components by attaching a weatherproof tag containing leak data and mark leak locations on components with site specific approved method.
When required at the project site, immediately notify lead technician of high priority emitting/ leaking components. Provide details to assist repairs.
Report any changes to components inventory for verification and update. Also, report any component not included in inventory for verification and update.
Replace/re-hang missing, fallen and/or damaged component identification tags daily, and replace wire on tags as needed.
Participate in customer requested odor investigations and maintenance sweeps.
Perform other LDAR related tasks as assigned by supervisor: inventory and tagging, maintenance or modifications of inventory, monitoring of inaccessible components, monitoring of components that require the use of approved safety equipment (i.e., Self-Contained Breathing Apparatus (SCBA)) components, monitoring of carbon canisters, waste bins, drains, tanks, shipping vessels, etc.
Perform housekeeping duties: Equipment maintenance, trailer and vehicle cleaning, etc.
Maintain equipment and tools in good working order and report any problems to supervisor.
Communicate ideas for improving operations surrounding the project to the supervisor.

Knowledge, Skills, and Abilities
Ability withstand prolong walking and standing and work on elevated surfaces.
Ability to be organized and work in a systematic and efficient manner.
Ability to communicate effectively in both written and verbal English.
Basic computer knowledge, Microsoft Word and Excel, email skills.
Ability to take direction and carry out tasks with minimal supervision.
Ability to work well with others in a group setting.
Basic mechanical abilities.

Training and Testing Requirements
Completion of Bureau Veritas' pre-employment physical exam, drug and alcohol testing.
Successfully passing any site-specific drug and/or alcohol testing.
Successful completion of any regional specific training programs associated by local or state agencies (e.g., Los Angeles County Refinery Safety Overview training program).
When required, completion of Transportation Working Identification Credential (TWIC) program followed by verification via a TWIC card.
Completion of BV LDAR consent decree (CD), EPA Method 21, and Leak Minimization/ First Attempt training.
Thorough review of Bureau Veritas' SOP manual and Health & Safety Management System.
Completion of Site Specific training programs, and thorough overview of all site specific rules, policies and requirements.

Credentials and Experience
High school diploma or equivalent.
Some experience in a mechanical work environment is preferred.

Physical Demands/Work Environment
Outdoor work in petroleum refinery or chemical processing facility walking and standing for prolonged periods of time.
Adverse weather conditions (extreme hot/cold and inclement weather.)
Technician will carry a testing device, data logger, hand tools and miscellaneous equipment that weigh about 15-20 lbs. The testing devices are carried in a backpack. Other tools and equipment is carried on a tool belt or in pockets.
The work involves ascending stairs, climbing vertical ladders, and working from elevated heights (sometimes with personal fall protection equipment) while wearing equipment described above.
All outdoor work is performed wearing personal protective equipment (PPE), which includes a hardhat, fire retardant coveralls, safety glasses, hearing protection, safety boots, and a 5- point safety harness (when required).
Created in 1828, Bureau Veritas is a global leader in Testing, Inspection and Certification (TIC), delivering high quality services to help clients meet the growing challenges of quality, safety, environmental protection and social responsibility.

As a trusted partner, Bureau Veritas offers innovative solutions that go beyond simple compliance with regulations and standards, reducing risk, improving performance and promoting sustainable development.

Bureau Veritas core values include integrity and ethics, impartial counsel and validation, customer focus and safety at work.

Bureau Veritas is recognized and accredited by major national and international organizations.