Baker Hughes

Featured Employer
Tomball, Texas, United States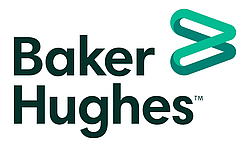 ---
Role Summary:

The Lead R&D Mechanical Engineer will support Baker Hughes Tubular Running Services (Research & Engineering) division with detailed mechanical design of oilfield concepts, combined with testing and field trials of prototype tools. This role reports to the Pressure Pumping Research and Development Manager. The right candidate must be capable of creating new mechanical tools and equipment concepts based on field experiences, requirements and/or direction from the R&D Manager. He/She must be capable of taking a leadership design role, interacting with other team members, and have excellent communication skills (English).This job requires conceptual or theoretical activities related to the principles ofengineering,physics, andmaterials sciencefor the design, analysis,manufacturing, and maintenance ofmechanical systems. Comprehensive in-depth understanding of complex and highly technical concepts and principles in the own part of the function related to Tubular Running Services. Strong knowledge of technical concepts in technologies that intersect with own technical space. Leads analytical and design activities using proven technologies and vested approaches and methods. Communicates across direct organization. Presents to senior leaders (EB and SEB) in specific technical space and on cross functional teams on how technologies interconnect and contribute to overall strategy. Connects the dots across technologies and develop cross-technology solutions; works on cross-functional projects/teams to deliver technology solutions for the business. Communicates across the function in area of expertise.

Essential Responsibilities:

· Mechanical conceptualization based on field specifications or detailed requirements

· Interact with team members or support staff to finalize machine drawings and to create prototype tools

· Interact with team members or support staff to QC and assemble prototype tools

· Interact with team members or support staff to assist/direct prototype testing, and to design test fixtures

· Develop field trial plans

· Provide on-site field supervision to support the new technology

· Oversee any design changes from field trial, and prepare for handoff to production department

· Project leadership

· Directing and/or responding to timelines and budget requirements

Qualifications/Requirements:

· Engineering Degree

· 5+ years' experience with oilfield design, preferably with Tubular Running Services.

· It is preferred that candidates have experience designing tools, electronics, and software for Tubular Running Services.

Desired Characteristics:

Master's Degree

Locations:

Houston, TX

Baker Hughes Company is an Equal Opportunity Employer. Employment decisions are made without regard to race, color, religion, national or ethnic origin, sex, sexual orientation, gender identity or expression, age, disability, protected veteran status or other characteristics protected by law.