Leap29

Featured Employer
Singapore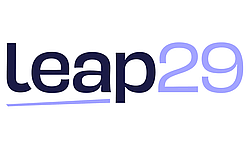 ---
Job Title: Senior Cyber Security Engineer
Location: Singapore
Start Date: As per notice period
Salary: Market Competitive

Overview:

My Client, one of the largest IT, Security and Digital companies has a fantastic opportunity available as a Senior Cyber Security Engineer on a permanent basis. Perfect for those candidates looking for a fast paced environment in a company known for their advanced technologies, fantastic work - life balance and learning opportunities.


Responsibilities:

1.Able to recommend and implement SIEM solution (e.g IBM Radar).
2.Able to provide daily administering and analyze weak point for security controller, implement or customize the User Define Rule (UDR) regularly in accord to authority requirement. (E.g. G-alert & CWC).
3.Able to perform detection and analyzing with Proof of Concept exploit (PoC) code.
4.Able to perform compliance check and implement security finding and fixing for IT risks as per regulatory requirements.
5.Able to provide advisory and perform security risk assessments for new project and current systems.
6.Able to perform periodic IT security control testing and remediate gaps.
7.Perform Advanced Digital Forensics Analysis, Reverse Engineering, Dynamic, Static, Host based or Network analysis as required during an investigation.
8.Able to work closely with other teams to provide mitigation recommendations to reduce the overall security risk within the organization.

Requirements:

1.Bachelors or higher in Information Security System or relevant IT experience.
2.Preferably with minimum 5 years' experience in cyber security role including 2 years in IT infrastructure implementation and deployment experience
3.Expert in using MS office + project schedule
4.Experience in Operating System (Win|Unix|Linux), Networking (Cisco|Foritgate) Database (MsSQL|Oracle)
5.Experience in managing and installing SIEM, PIM, SSO, NAC solutions
6.Experience working in government project

If you know anyone within your network who would be suitable for this role, feel free to share their details with me - all referrals are welcome.

Good luck & all the best!


To help Leap29 find you that perfect job, we need to store and process your personal information.
That means that your details will be entered into Leap29's database and our consultants may contact you from time to time with relevant job opportunities.
By applying you're confirming you're happy for us to do that!