BP

Featured Employer
Pretoria, Gauteng, South Africa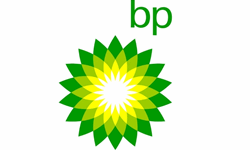 ---
The Stocks Controller's role is to monitor, control and account for all bulk fuel stock within allowable tolerance as well as provide transactional integrity to the terminal providing assistance to the stock manager covering the following areas of accountability:
Recording and monitoring of all stock movements for BP and Other Oil Companies (OOC's).
Daily stock reconciliations to ensure integrity of book stock
Investigation and rectification of stock variations.
Periodically reporting on stock performance through key performance indicators(KPI)
Key Accountabilities:

The Stocks Controller will be accountable for the effective delivery of the following:
Integrity of stock information
Evaluate and monitor stock processes regularly to ensure compliance, and to (continuously) improve stock control environment.
Scrutinize/analyse stock reports (from whatever stock system, ISPM, JDE or SAP) to resolve stock discrepancies such as variations, imbalances, intransits, uncleared sales, EDI rejects etc. that will impact product loss/gain.
Be the SPA (single point of accountability) for OOC with regard to accounting/ resolving stock related issues.
Ensure that source and control documents affecting stock movement are checked and filed as per BP and legal requirement.
Align with all relevant revenue authority regulations (as per legislation) for product duties and tax.
Act as the systems Super User for the terminal stock and control systems enhancing integrity of stock systems.
Ensure that an adequate system of controls exists for pump backs, return to stock, meter reconciliation, cancelled/reprinted documents, product write offs, etc. as well as a day-end control report.
Ensure that a security system is in place and is adhered to control bulk fuel entering and leaving the terminal.
Account accurately for additive receipt, storage and usage at the terminal.
Report on loss/gain during receipt, storage and dispatch of bulk fuel to ensure in-transit, storage and transport loss/gain are within tolerance
Provide assurance on stock management processes.
Leads the stocks team at terminal by setting performance contracts, conducting periodic reviews and implementing measures to optimise stock accounting performance.
Builds a culture of operational excellence within the team by providing leadership, motivation, coaching and mentoring.
Creates an enabling environment that promotes and recognises individual and team efforts and develops the skills and capabilities of the team.
Experience and expertise required:

Educational background
Relevant tertiary degree in logistics (or equivalent).
Experience (years and nature)
5 years logistics/operations experience in stock management
Finance experience with stock reconciliations