BP

Featured Employer
Mexico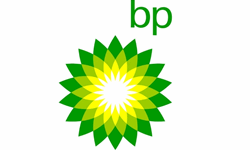 Company: BP
Skills: Planner / Scheduler
Experience: 3 + Years
Education: Masters Degree
Location: Mexico
---
Ensure the continuous supply of oil products to the value chain and third party purchases in the most efficient and economic manner for the defined region. May include managing replenishment using different modes such as rail, barge, pipeline or ship.This position will be based in Santa Fe, Mexico City

Role Accountabilities
Create, maintain and optimize supply schedule for feedstocks and products to terminals and third parties according to demand plan.
Understand Supply contract delivery and pricing terms to ensure optimized execution of movements.
Monitor product availability and transportation plans and status to highlight operational constraints and opportunities. Proactively adjust schedules to meet plans and immediately advise of any unavoidable issues that will affect obligations or supply reliability.
Ensure scheduled / actualized movements are entered and updated into the appropriate system(s) in a timely manner.
Monitor balances of exchanges and borrow/loans and understand commercial impact of these activities. Manage exchange and borrow/loan movements to uphold contractual obligations and commercially optimize supply schedule.
Monitor and manage inventories and working capital in support of commercial objectives. Ensure information is provided to support accurate and timely inventory and working capital reporting.
Identify supply alternatives and execute within the boundaries set up by the relevant line manager or supply coordinator during supply disruptions and understand the impact of commercial decisions.
Ensure cargo/batch/final blend meets applicable specifications including BP standards, transport provider, environmental agencies, governmental standards and contractual obligations. Provide certificate of analysis and/or product transfer document to appropriate counterparties and government agencies per required milestones.
Monitor and resolve quality specifications issues promptly and notify team leaders, traders and relevant internal/external parties.
Understand and comply with governmental regulations and BP policies for imports and exports regarding feedstocks, products and ethanol quality, origin and duty and raise issues to line manager and appropriate parties. Understand and comply with associated reporting requirement for special tax considerations (e.g. foreign tax credits, bonded jet, etc.) Obtain and submit information required for importing/exporting blendstocks and products per required milestones.
Ensure credit requirements are in place and obtain appropriate approvals from credit team (e.g. Letter of Credit) with sufficient time, as provided for in the contract, and before risk and title are passed.
Ensure that all inspection, loss control, vessel/barge, and agent nominations are properly communicated and documented, and invoices for these services are verified, approved and processed in a timely manner.
Support inventory reconciliation, exposure management and settlement activities.
Proactively seek and share competitive intelligence to improve commercial performance.
Proactively use allocation and pricing tools to minimise/maximise terminal run out times.
Education and Experience
Degree in Engineering and Master desirable.
At least 3 years of experience in oil industry pipeline scheduling and/or supply chain optimization
Demonstrates a relentless drive and determination to see complex opportunities and issues through to resolution.
Strong leadership skills with a proven track record to coach and develop individuals and in leading and motivating diverse, dispersed teams