Core Lab

Featured Employer
Houston, Texas, United States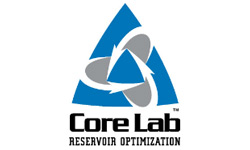 ---
PROGRAMMER ANALYST III

SUMMARY

The Programmer Analyst III under supervision of Data Innovation Group Manager, develops in-house web applications for Core Laboratories. The programmer is expected to conduct system analysis, development and routine maintenance, with limited support from professional staff, to keep systems current with changing technologies. Will assist other programmers by analyzing user needs and designing web solutions.

ESSENTIAL DUTIES AND RESPONSIBILITIES
Provides client support for globally distributed web enabled Oracle and MS SQL database applications and systems
Develops, supports, and enhances key web-based and desktop applications as determined by business need.
Finds root causes for problems and recommends improvements to optimize usage of the current technology hardware and software stack.
Identifies, tracks, researches, and resolves technical problems.
Identifies and suggests ways to improve the efficiency and effectiveness of the department.
Keeps abreast of the latest trends, and technology related software and IT industry best practices.
Participates in on-site product installation when needed.
Assists in developing project specifications.
Offers technical guidance and direction when needed.
Assists in developing any necessary standards.
Supports existing products for internal and external clients.
Supplies software product documentation for development and deployment.
Participates in design and code reviews.
Works closely with the rest of the (Data Innovation Group) IT team to assist in identifying systems improvements for current or future projects.
Will require travel on a special needs basis.
Participates in the Company's 24x7 support service commitment.

QUALIFICATION REQUIREMENTS

To perform this job successfully, an individual must be able to perform each essential duty satisfactorily. The requirements listed are representative of the knowledge, skill, and/or ability required. Reasonable accommodations may be made to enable individuals with disabilities to perform the essential functions.

EDUCATION AND EXPERIENCE
Bachelor's degree in Computer Science or related field.
5+ years programming experience with multiple languages, libraries and software frameworks (C#, VB.NET, ASP.NET, LINQ, Razor, JavaScript, jQuery, HTML5, CSS, Bootstrap 4, VBScript, PL/SQL, SQL, .NET Framework, 4+, Angular 8 (Typescript), .NET Core 3+, MVC 5+), and other evolving technologies.
Experience in supporting and maintaining multi-platform applications.
Experience with Microsoft SQL and Oracle databases, database design, and creating complex queries. Experience with other databases is a plus.
Experience with SQL Server Reporting Services.
Experience with source control management.
Excellent time management and organizational skills.
Excellent communication skills to work with a variety of people on a variety of projects.
Familiarity with project management techniques, processes and project planning.
Experience with IIS. Experience with Apache is a plus.
Experience with Restful API or Web API and ORM tools such as Entity Framework.
Familiarity with concepts such as Micro-services and NgRx.
Experience with Machine Learning and Python is a plus.
Familiarity with design patterns such as Mediator, Iterator, Observer, Proxy, Prototype
Experience with data analytical tools such as Power BI or Spotfire is a plus.
Experience with DevOps engineering is a plus.

LANGUAGE SKILLS

Ability to read and interpret documents such as safety rules, operating and maintenance instructions, and procedure manuals. Strong communication skills both written and spoken, ability to write technical documentation. Ability to speak effectively before groups of customers or employees of organization.

MATHEMATICAL SKILLS

Ability to add, subtract, multiply, and divide in all units of measure, using whole numbers, common fractions, and decimals. Ability to apply concepts such as fractions, percentages, ratios, and proportions to practical situations.

REASONING ABILITY

Ability to apply commonsense understanding to carry out detailed but uninvolved written or oral instructions. Ability to deal with problems involving a few concrete variables in standardized situations. Ability to make decisions with incomplete information and propose solutions for business questions.

CERTIFICATES, LICENSES, REGISTRATIONS

Valid driver's license and a good driving record.

PHYSICAL DEMANDS

The physical demands described here are representative of those that must be met by an employee to successfully perform the essential functions of this job. Reasonable accommodations may be made to enable individuals with disabilities to perform the essential functions.

While performing the duties of this job, the employee frequently is required to sit. The employee is occasionally required to stand, walk, and reach with hands and arms. Specific vision abilities required by this job include close vision, color vision, and ability to adjust focus. The employee may be asked to lift and/or move up to 10 pounds and occasionally lift and/or move up to 25 pounds.

WORK ENVIRONMENT

The work environment characteristics described here are representative of those an employee encounters while performing the essential functions of this job. Reasonable accommodations may be made to enable individuals with disabilities to perform the essential functions.

The job is typically performed in a normal office environment. While performing the duties of this job, the employee may be exposed to fumes or airborne particles in other work areas.

The noise level in the work environment is usually moderate.
Core Laboratories is a leading provider of proprietary and patented Reservoir Description and Production Enhancement.
Located with over 70 offices in more than 50 countries in every major oil-producing province in the world. Core Laboratories remains dedicated to providing the technology our client's need to enhance their production. We continue to develop and acquire technologies that complement our existing products and services, and we disseminate these technologies throughout our global network.
Our Clients are the world's largest major, national and independent oil companies. Core Laboratories' reservoir optimization technologies are used to increase total recovery from existing fields. Our services enable our clients to optimize reservoir performance and maximize hydrocarbon recovery from their production fields.
Core Laboratories has taken extensive measures to ensure the services and data provided by all of our worldwide companies are of the highest quality and integrity. Our commitment to applying and developing new technologies to optimize reservoir performance is unsurpassed in the oilfield service industry. This commitment to technology and to our client's bottom line makes Core Laboratories, The Reservoir Optimization Company™.
Our Culture has been defined by over 70 years of business built on the principles of integrity and ethical conduct in the support of our clients. Our continuing primary goal is "to produce a quality product on time at a competitive price" in a manner consistent with these principles. The integrity of our company and ability to provide quality products and services to our clients are the essence of our business.
These same ethical standards are what we expect from our employees. We could not accomplish the extraordinary results we have in our past and will in our future without talented and dedicated employees – such as we have now.
It is the talented and dedicated employees that have positioned Core Laboratories as the leading provider of reservoir- optimizing technologies. You can feel and see this in our culture. Core Laboratories strives to create an environment for our employees so they can advance in their careers enabling both the company and its employees to build value. Our inclusive culture thrives on team-work and mutual respect for our differences. There are opportunities for everyone to grow.