Basic Energy Services

Featured Employer
Fort Worth, Texas, United States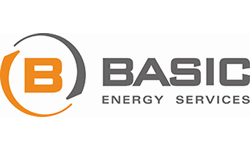 Company: Basic Energy Services
Skills: Maintenance Manager
Experience: 5 + Years
Education: Bachelors/3-5 yr Degree
Employment Type: Full Time Salaried Employee
Location: Fort Worth, Texas, United States
---
Position Overview :

The Fleet Maintenance Manager is the lead authority on technical maintenance and equipment specifications including policies, procedures, and standard repair practices. This role encompasses leadership in all aspects of fleet maintenance: Preventative Maintenance Programs, Reliability, and Regulatory Compliance throughout the US. Oversees maintenance programs and asset standards of over 12,000 assets to ensure they are 100% Service Ready. This is a non-safety sensitive position.

Reports to :

Chief Assets Officer

Directs Reports :

Enterprise Asset Management Administrator (EAM Administrator), Service & Technical Support Advisors

Primary Position Goals:
Ensure 100% of Company's Assets are "Service Ready" at all times.
Implement effective and consistent maintenance and inspection systems to deliver zero emergency repairs and un-planned maintenance < 10% of total maintenance.
Eliminate expired registrations, certifications, or equipment condition which could yield an "out of service" violation.
Reduce cost of asset operations to maximize Return on Assets.
Manage adoption and use of the Enterprise Asset Management System to eliminate paper records and correctly locate assets at all times.

Primary Responsibilities:
Develop, maintain , and continuously improve the company's asset maintenance programs to transition from scheduled maintenance and unplanned repair, to condition based maintenance and elimination of unplanned maintenance.
Direct a team of Service & Tech Support Advisors to provide advanced equipment repair, upgrade, engineering, troubleshooting and parts sourcing projects for regional operations.
Develop asset life cycle strategies to optimize asset costs and replacement strategies.
Write asset specifications to reduce overall operating costs and maintenance requirements.
Support Corporate Asset Managers and Regional Asset Coordinators in ensuring compliance with all asset management programs and guide feedback and collaboration for continuous improvement of the asset management program and strategies.
Direct the implementation, adoption, and sustainment of company Enterprise Asset Management System (EAM System) or other technology used to track asset information and performance. Ensuring systems are easy to use and creating value for operations.
Maintain close connection and collaborative working relationship with the operational teams and regions to ensure asset maintenance programs are meeting objectives.
Coordinates with Original Equipment Manufacturer (OEM) and vendors to ensure fleet reliability issues are addressed in a timely manner. Coordinates the rectification of repeat discrepancies and monitor results for confirmation of corrective action.
Monitor Original Equipment Manufacturer (OEM), vendor notices, data releases and reviewing available modifications available for possible improvements to ensure maximum performance of the asset.
Prepare for review and approval Fleet Directives (FD) to conduct immediate inspection and retrofit of the fleet as required. Requests additional training of maintenance, mechanics and crews as necessary to ensure safety, reliability and efficiency.

Position Requirements and Experience:
Bachelor's degree in engineering (or equivalent)
5+ years of asset maintenance experience
Experience with Computerized Maintenance Management System (CMMS) or Enterprise Asset Management ( EAM )
Experience with Microsoft Power BI or similar data visualization tool
Experience with statistical analysis of complex data
Experience developing process and performance metrics/KPIs
Genuine team player with the ability to communicate effectively with individuals and groups; strong verbal and written communication skills
Creative and innovative
Communicate effectively through PowerBI dashboards and PowerPoint presentations
Demonstrated ability to communicate technical information to technical and non-technical users
Intellectual curiosity, critical thinking skills and the ability to develop creative solutions
Detail-oriented, organized, and able to handle multiple priorities and deadlines Company Description
Must pass pre-employment drug and alcohol screening as well as background check

Note:
This is not a safety sensitive position. However, essential mental alertness requirements, which include the following, are required to be met as part of the essential job functions and must be met by Basic Energy Services applicants and current employees. To be considered and eligible for hire, each and every applicant and employee must:
Work in a constant state of alertness and safe manner
Have, display & maintain the ability to perform tasks involving high levels of cognitive function and judgment
Not be mentally or physically impaired from any cause, that can adversely affect an employee's ability to safely and completely perform the duties of the position
Have, display & maintain the ability to work in an unfatigued state
Have, display & maintain the ability to accurately gauge lengths of time and distance
Have, display & maintain the ability to quickly store and recall instructions in one's short term memory
Have, display & maintain the ability to concentrate
Have, display & maintain the ability to cope with sudden changes in surrounding and/or emergency situations and/or alarms
Have, display & maintain, demonstrated caring, committed and concerned attitude about safety
If any applicant and/or employee is not able to meet these requirements indefinitely, said applicant and/or employee may not be eligible for employment, re-employment, or promotional opportunities, and may be subject to termination if it is determined that said applicant or employee is determined to be impaired, by following the Company's reasonable suspicion training, and process .

Reach your full potential.

Basic offers interesting and challenging opportunities for dynamic individuals who want to be part of the exciting oilfield services industry. We are an equal opportunity employer that recognizes the value and individual contributions of every employee.
Highly competitive salaries
Benefits programs
Training
Performance-based financial rewards

Equal Opportunity Employer/Drug Free Environment
At Basic Energy Services, we are committed to being a leader in the oil and gas well servicing industry by:
Providing services which exceed our customers' expectations
Maintaining a work environment that is satisfying to our employees
Conducting our business in accordance with the highest ethical standards
Generating a financial return to our shareholders that encourages their continued investment in the Company
We strive to fulfill that commitment by getting the job done right, every time.
That means completing our work efficiently to industry and customer standards without injury to people, damage to property or adverse impact to the environment.
We make Safety an integral part of our Mission and our daily work.
At Basic, our Safety Policy is based on 5 key fundamental elements:
Our employees are our most valuable assets
All accidents are preventable
Our employees' primary job responsibility is the safe completion of their assigned work
We enable our employees to fulfill that responsibility by providing the appropriate training, equipment and work environment
Our employees are granted the authority to slow down or shut down an operation they believe jeopardizes the safety of people, property or the environment