Basic Energy Services

Featured Employer
Fort Worth, Texas, United States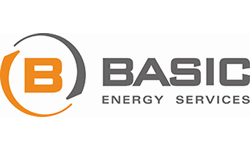 Company: Basic Energy Services
Skills: Asset Management, IT - Analysis & Management
Experience: 3 + Years
Education: Associates/2 yr Degree/Diploma
Employment Type: Full Time Salaried Employee
Location: Fort Worth, Texas, United States
---
Position Overview :

The EAM/CMMS Administrator is responsible for the companies Enterprise Asset Management System, its operation, adoption, and reporting. This position is responsible for configuration, system updates, training new EAM/CMMS Administrators at a regional level; Establishes, maintains and ensures consistent application of the Enterprise Asset Management (EAM) procedures, security assignments and codes required to interface with maintenance, purchasing, and inventory functions, maintaining asset data accuracy and equipment hierarchy in the Infor EAM system; and rolling out standard workflows for work requests, preventive maintenance program, project request, and inspection, etc. This is a non-safety sensitive position.

Reports to :

Fleet Maintenance Manager

Directs Reports :

None

Major duties :
Analyzes and evaluates existing business processes related to Asset Management
Uses discretion and judgement when working with management to develop, measure and publish Regional and District level metrics (Predictive Insights) for company's management team
Interprets software data and makes recommendations on testing, modifications and system performance
Serves as liaison for troubleshooting, user connectivity, problem solving and escalation to software manufacturer
Communicates routinely with functional process owners and users to identify, define and document operational needs and objectives, current operational procedures and defines future business requirements
Develop and maintain accuracy of equipment metadata by regularly collecting and inputting information, such as manufacturer, model, serial number, and system structure information
Develop and maintain accuracy of Work Order related data: Adding Equipment to (Project management) PM Plans, Schedules, and Work Packages, Defining Scheduled due dates or initial meter points of system generated WOs
Develop and maintain (Full Cost) FC specific PM Plans, Schedules, Routes, and Work Packages
Management in the review of WO Data accuracy such as; Equipment on WOs, Booked Hours (Employee and Vendors), parts usage, (work order) WO type, closing codes and WO Comments
Management in the scheduling and assigning of work. Manage and administer work orders (WOs) in the system, ensure proper creation, planning, update and closure of work orders (WOs)
Develop and maintain accuracy of spare parts metadata by regularly collecting and inputting information, such as; supplier, catalog number, min/max quantities, pricing, manufacturer, and part numbers.
Work with corporate and regional asset team to reduce costs and improve EAM accuracy and adoption, by analyzing data and building status reports
Prior to go-live on new software, performs unit and integration testing to ensures smooth rollout of software and or system updates
Acts as project manager on system updates and system configurations and works with corporate asset team to roll out new functionality, Preventive Maintenance (PM) procedures, scheduling, and EAM reports.
Utilizes project management skills for the EAM software and manages the implementation of the EAM software
Researches, tests, and implements business processes for software continuity, security rights, user access, etc.
Makes software system recommendations for the improvement and experience of the system's users
Provide technical software training to end users and new EAM Administrators
Coach and educate staff on the EAM functions and best practices for performing tasks

Position Requirements :
2-year Associate degree (or professional training) in Business Administration, Computer Science, Information Systems, Engineering or related fields
3-5+ years of related experience in a maintenance distribution or manufacturing environment
Experience communicating to peers, associates, and senior management regarding maintenance, inventory, and cost control
4+ years' working experience working with enterprise asset management software suit. Fiix (previously Maintenance Assistant) EAM experience is highly desired
2+ years' data analysis experience in equipment maintenance programs, specifically in asset management and spare part optimization
User training experience is desired
Must be self-driven, organized and be able to work in a fast-paced team environment
Proven written and verbal communication skills
Must pass pre-employment drug and alcohol screening as well as background check

Experience and proficiency in the following areas preferred, but not required:
Microsoft Office Suite
Preventive and Predictive maintenance procedures
Skilled trade training or equivalent technical expertise
A strong knowledge of equipment maintenance material inventory, project estimating and scheduling, enterprise server (Computerized Maintenance Management System) CMMS experience, and data-driven, analytical thinking and decision-making skills.

Note:
This is a non-safety sensitive position. However, essential mental alertness requirements, which include the following, are required to be met as part of the essential job functions and must be met by Basic Energy Services applicants and current employees. To be considered and eligible for hire, each and every applicant and employee must:
Work in a constant state of alertness and safe manner
Have, display & maintain the ability to perform tasks involving high levels of cognitive function and judgment
Not be mentally or physically impaired from any cause, that can adversely affect an employee's ability to safely and completely perform the duties of the position
Have, display & maintain the ability to work in an unfatigued state
Have, display & maintain the ability to accurately gauge lengths of time and distance
Have, display & maintain the ability to quickly store and recall instructions in one's short term memory
Have, display & maintain the ability to concentrate
Have, display & maintain the ability to cope with sudden changes in surrounding and/or emergency situations and/or alarms
Have, display & maintain, demonstrated caring, committed and concerned attitude about safety

If any applicant and/or employee is not able to meet these requirements indefinitely, said applicant and/or employee may not be eligible for employment, re-employment, or promotional opportunities, and may be subject to termination if it is determined that said applicant or employee is determined to be impaired, by following the Company's reasonable suspicion training, and process .

Reach your full potential.

Basic offers interesting and challenging opportunities for dynamic individuals who want to be part of the exciting oilfield services industry. We are an equal opportunity employer that recognizes the value and individual contributions of every employee.
Highly competitive salaries
Benefits programs
Training
Performance-based financial rewards

Equal Opportunity Employer/Drug Free Environment
At Basic Energy Services, we are committed to being a leader in the oil and gas well servicing industry by:
Providing services which exceed our customers' expectations
Maintaining a work environment that is satisfying to our employees
Conducting our business in accordance with the highest ethical standards
Generating a financial return to our shareholders that encourages their continued investment in the Company
We strive to fulfill that commitment by getting the job done right, every time.
That means completing our work efficiently to industry and customer standards without injury to people, damage to property or adverse impact to the environment.
We make Safety an integral part of our Mission and our daily work.
At Basic, our Safety Policy is based on 5 key fundamental elements:
Our employees are our most valuable assets
All accidents are preventable
Our employees' primary job responsibility is the safe completion of their assigned work
We enable our employees to fulfill that responsibility by providing the appropriate training, equipment and work environment
Our employees are granted the authority to slow down or shut down an operation they believe jeopardizes the safety of people, property or the environment