Calumet Specialty Products Partners, LLC

Featured Employer
Shreveport, Louisiana, United States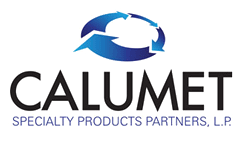 Company: Calumet Specialty Products Partners, LLC
Skills: Maintenance Technician
Experience: 1 + Years
Education: Some College
Location: Shreveport, Louisiana, United States
---
PURPOSE AND ROLE: Maintains facility in a manner that supports continuous operation of warehouse, equipment, tanks and support systems.

JOB DUTIES AND RESPONSIBILITIES:
Efficiently and effectively maintains all plant equipment as required and/or administered by the Maintenance Manager.

Efficiently and effectively performs preventative maintenance on all equipment, tanks and supporting system as directed.

Quickly responds to any and all equipment downtime, troubleshoots the issue and take necessary action to minimize downtime and ensure continuous operation.

Continually monitors plant processes for potential failures and notify Maintenance Supervisor of any issues.

Maintains work order process, by completing them timely and in a productive manner.

Assist in the maintaining of Maintenance inventory.

Must be able to work overtime, additional shifts, holidays, and/or weekends as needed or determined by the master schedule

REQUIREMENTS:
Associate degree from a technical college or 5 years or more experience in a mechanical maintenance position or industrial related field with advanced understanding of electrical and mechanical systems

High School Diploma or GED

Must be able to work any shift

Must be able to perform the essential functions of the job including walking and standing for long periods of time and physical lifting of up to 50 lbs.
NECESSARY ATTRIBUTES:
Must possess excellent organizational skills

Must be self-motivated

Must be able to work as part of a team or independently

Ability to respond quickly

Ability to think logically and pragmatically under stress

Basic computer skills
About Calumet Specialty Products Partners, L.P.
A Commitment to Excellence in Hydrocarbon Specialty Products
Calumet Specialty Products Partners, L.P. (NASDAQ: CLMT) is a master limited partnership and a leading independent producer of high-quality, specialty hydrocarbon products in North America. Calumet processes crude oil and other feedstocks into customized lubricating oils, solvents and waxes used in consumer, industrial and automotive products; produces fuel products including gasoline, diesel and jet fuel; and provides oilfield services and products to customers throughout the United States.
Calumet is based in Indianapolis and produces nearly 3,500 unique specialty products used in the development of the world's most trusted brands and products. Calumet is vertically integrated and holds a comprehensive portfolio of branded products for use in commercial, industrial, and consumer applications. Headquartered in Indianapolis, Indiana, the company employs approximately 1,600 people and operates 10 facilities across North America, including 9 specialty products manufacturing and production facilities. Calumet products and services are available in approximately 52 countries across the world; serving approximately 4,400 customers globally.