Baker Hughes

Featured Employer
Shanghai, China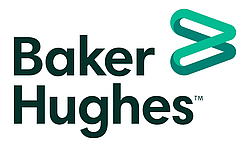 ---
The digital inspection solutions architect will work with the solutions leadership team to drive the long-term strategy while delivering on short term wins to prove the concept. Specifically, s/he will partner with the solutions leadership team to:
Define, refine, and implement the over-all solutions strategy
Define and test business models and customer value propositions by working with the commercial, finance and leadership teams to define

the right customer, the right problem, the right solution, and the right price
the right metrics and incentives for activating the change in the sales strategy from product to solutions

Drive agility and customer responsiveness in product definition and technical execution

Leading scrum demos across larger teams
Facilitating dramatically quicker SDLC cycles to respond to test customer VoC and create winning products
Adopt, evolve and mature the existing industrial best practices on Proof of Concepts/Value process in order to drive agility in the solutions organization

Define and drive processes and metrics that enable scalability of the strategy including but not limited to

Leading the development of an overall partnership strategy to build an ecosystem of technology solutions

Be a change leader that will lead Waygate Technologies on its solutions journey

The digital solutions architect will have a proven track record of successfully creating and implementing a digital change agenda as well as a wealth of experience in designing digital products and services that solve both conventional and complex business problems. S/he will have deep expertise in leading incumbent teams to both deliver new digital technologies and solutions and to deliver them in a new way of working. S/he will also have superb interpersonal skills and a passion for leading people and businesses through change.

Baker Hughes Company is an Equal Opportunity Employer. Employment decisions are made without regard to race, color, religion, national or ethnic origin, sex, sexual orientation, gender identity or expression, age, disability, protected veteran status or other characteristics protected by law.