Nabors

Featured Employer
Houston, Texas, United States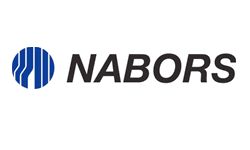 Company: Nabors
Skills: Accounting, Financial Analyst
Experience: 5 + Years
Education: Some College
Location: Houston, Texas, United States
---
Company Overview
Nabors Industries owns and operates one of the world's largest land-based drilling rig fleet and is a provider of offshore drilling rigs in the United States and multiple international markets. Nabors also provides directional drilling services, performance tools, and innovative technologies for its own rig fleet and those of third parties. Leveraging our advanced drilling automation capabilities, Nabors' highly skilled workforce continues to set new standards for operational excellence and transform our industry.

JOB SUMMARY
Senior Tax Analyst - International Tax will have knowledge in technical practices and processes to provide value to keep the ETR low, improve cash positions, maintain accurate reporting, advise business units and assist in audits and tax planning initiatives.

DUTIES AND RESPONSIBILITIES

Tax Compliance/Financial Reporting
Prepare quarterly and annual ASC 740 tax accruals.
Review foreign tax returns and coordinate with local finance managers and local tax advisors to ensure they are accurately and timely filed.
Monitor international tax accounts - prepare monthly rollforwards for current/deferred tax expense, income taxes payable, NOLs, deferred tax assets/liabilities, FIN 48.
Calculate return to provision adjustments.
Consider uncertain tax positions, document the company's position and calculate FIN 48 reserves as necessary.
Prepare tax basis balance sheets for international operations.
Provide internal control documentation required by Sarbanes-Oxley.
Prepare tax estimates, budgets, and tax forecast reports.
Tax Audits
Assist with foreign tax audits, coordinating with local finance managers and local tax advisors, providing tax research and helping to defend company transactions that are challenged.
Tax Planning
Identify and respond to complex domestic and international tax issues
Provide technical tax advice
Assist with tax plan preparation, execution, and documentation under supervision of International Tax Manager
Tax Administration
Constantly attain professional knowledge by monitoring emerging practices and technologies to develop trusted advisor status.
Connect with various business teams to understand technical issues and operations as well as build relationships
Suggest improvements to processes, products, and documentation as appropriate
Develop annual goals and review progress regularly with the International Tax Manager.
Attend relevant training programs for continuing professional education and to stay current on local country tax legislation.
MINIMUM QUALIFICATIONS / SKILLS
Bachelor's degree in relevant field such as Accounting, Business, Finance
5+ years international tax experience in a large corporate or Big 4 tax department
ASC 740/US GAAP tax reporting experience.
Ability to understand and communicate complex concepts and processes quickly through excellent writing and speaking skills
Proficient in MS Office Excel, Word, PowerPoint

PREFERRED QUALIFICATIONS
Knowledge of tax preparation software ("OneSource" preferred)
CPA or CPA Candidate is preferred but not required
Master in Tax a plus, but not required
Fluent in Spanish a plus, but not required.
BEHAVIORAL COMPETENCIES
Self-starter and highly motivated.
Enjoys interacting with people to achieve outstanding results.
Emphasis on detail and accuracy
Ability to collaboratively work with others
Ability to confidently prioritize complex projects and demands
Strong organizational skills.
Ability to prioritize that addresses strict deadlines while achieving intended results.
Today, Nabors owns and operates the world's largest land-based drilling rig fleet and is a leading provider of offshore platform workover and drilling rigs in the United States and numerous international markets. With operations in 28 countries, Nabors also provides directional drilling services, performance tools and innovative technologies throughout many of the most significant oil and gas markets. Leveraging our advanced drilling automation capabilities, Nabors' highly skilled workforce continues to set new standards for operational excellence and transform our industry.

As of April 16, 2018, Nabors' assets include:
407 land drilling rigs
31 offshore platform rigs