Baker Hughes

Featured Employer
Al Ahsa, Saudi Arabia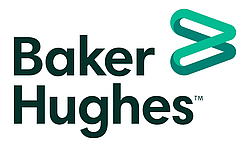 ---
Job Requirements
At Baker Hughes, we are building a Talent Community of highly talented and motivated professionals for future job roles. If you match the described job role and are as excited as we are to have you on-board in the future, please hit the apply button to be a part of our Talent Community.
As a member of our talent community, you will be amongst the first to get exclusive news about Baker Hughes, various cool projects we are working on, our employee success stories and new job opportunities you may be interested in.
Essential Responsibilities:
Maintains Coiled Tubing, Nitrogen units, auxiliary equipment and mixing equipment in good condition and ready for use without constant direct supervision
Ensures supplied equipment is compatible with all other equipment used for job
Conducts pre-mobilization equipment checks, pre-job, post job checks as required, keep worksite clean and tidy
Prepares all pre-job calculations, prepare pre-job plan
Uses experience and knowledge of applications to ensure products and services are of highest quality
Work Experience Qualifications/Requirements:
Diploma preferred Minimum 2 year of experience in Coiled Tubing &Nitrogen Services
Excellent Functional / Technical, Customer Focus, Communication, Interpersonal, and Team working Skills
Thorough understanding of basic oil and gas industry.
Good mechanical aptitude.
Ability to work well and communicate well with others
Able to operate Nitrogen pump and/or coiled tubing unit
Desired Characteristics:
Ability to operate all pumps including: N2 equipment,
Coiled Tubing unit, cranes and any ancillary equipment used in Coiled
Tubing operations is required
Ability and willingness to be away from home multiple days at a time
*Please remember that joining the Talent Community is not an application for any specific job at Baker Hughes but to have the privilege of being considered for an opportunity that suits your profile on priority.