BP

Featured Employer
Suzhou, Jiangsu, China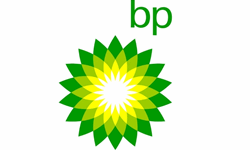 ---
Responsible for providing Maintenance engineering support to projects or operations, including maintenance, inspection and turnaround, proactively interacting with other disciplines, teams, subfunctions and contractors to systematically resolve problems and applying basic engineering judgement to deliver integrated, pragmatic solutions focused on risk management, operating efficiency, defect elimination and standardisation.
Key Responsibilities
To act as mechanical and instrument specialist in the operation.
To arrange maintenance team regular activities to satisfy new volume and M&I plan.
To be responsible for all BP Integrity management requirements as a technical authority or support to plant engineering authority for process safety and technical support.
Act as procedure owner have completed OMS online training and capable to write procedure following 4.1 Practices and Procedures requirement
Act as task owner for applicable compliance tasks assigned. Ensure timely and appropriate completion of tasks, consistent with operational controls, and record and monitor CMMS.
Act as BP CAM to ensure safe execution of the contracted work while applying the Working with Contractor process.
To plan, schedule, implement, monitor and review maintenance of manufacturing assets to ensure reliability and availability of production assets at levels over 95%
To innovate and drive energy initiatives for the plant for energy savings and to reduce cost. Responsible for managing and maintaining critical equipment "fit for purpose" by complying to integrity management requirements for the plant assets
Review, monitor and control the annual budget expenditures to agreed budget
Forecast requirements and arrange for replenishment of spares to ensure adequate spares availability, whilst keeping the inventory to an optimum level
Train and refresh the engineering skills of engineering technicians to equip them for autonomous maintenance
Responsible for HSSE in Engineering (both people and equipment) activities and compliance to BP / Castrol HSSE standards.

Requirements

Essential criteria & qualifications
College degree in engineering or related disciplines.
More than five years of plant experience in design, construction and maintenance of mechanical, auto-control and instrumentation equipment.
A good communicator and team worker with the ability and willingness to work closely with others.
This position requires good people management skills and should be able to lead a team - along with a battery of contractors.
Willingness to teach and share information with others
Willingness to learn and show initiatives for self-improvements
Logical thinking, highly organized and problem solving ability.
Motivated self-starter.
Effectively prioritize work and handle multiple tasks at the same time.
Works well under high pressure situations.
Committed to environmentally, safe and healthy work practices.
English ability in reading, writing and speaking preferred
Familiarity with industrial and Chinese national codes and standards