BP

Featured Employer
Zhuhai, Guangdong Province, China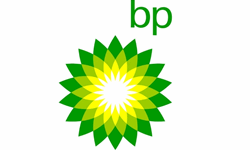 ---
Responsible for providing Rotating Equipment expertise to projects or operations, including maintenance, inspection and turnaround, proactively interacting with other disciplines, teams, subfunctions and contractors to systematically resolve problems and applying sound engineering judgement to drive integrated, pragmatic solutions focused on risk management, operating efficiency, defect elimination and standardisation.
Key Responsibilities
To lead performance evaluation, to identify root causes and improvement actions for rotating equipment efficiency;
To consult/lead unscheduled shutdown and troubleshooting in sophisticated situation for rotating equipment.
To optimise major overhaul plan for critical rotating equipment to meet with BPZ TAR cycles.
To develop equipment maintenance program to ensure reliability and availability of critical rotating equipment;
To control maintenance quality for all of rotating equipment maintenance
To review and optimize the PPM/PPO setting up.
To review and approve rotating mechanical equipment design for plant modification projects
To provide technical mentorship, training and consultation for Senior MA/MA, and other technical staff to develop their technical skill on rotating equipment;
To provide input to mechanical superintendent about rotating SMA/MA and contractor's performance and technical proficiency.
To search/develop and apply most sophisticated maintenance techniques/tools in his/her assigned area
To develop KPP /SOP for critical rotating equipment maintenance.
To network with counterpart in BP world and external to share best practices to improve plant reliability, safety and cost efficiency.
To advise on applying BP and industry practices and codes by exercising engineer judgement.
To make sure BPZ adopting most current engineering practices
To act as Inspection Authority for rotating equipment field including fire water delivery system and set up the integrity assurance activities
To consult/lead critical rotating equipment major overhaul and ensure all risk assessment are accurately done;
To review and provide expertise guidance to risk assessment on urgent work, and non-pre-defined maintenance activities.
To report any unsafe condition, potential environmental problem, any opportunities to improve in his/her work area based on his/her knowledge, experience and lesson learnt.
To provide mentorship on developing lump sum package for TAR tasks according to equipment specification.
To develop quality control plans for critical equipment overhaul.
Experience & Expertise required
Bachelor or above, majored in Mechanical Engineering, machinery maintenance, or equivalent field.
Requires proven experience in machinery engineering or machinery maintenance/diagnosis.
Has working experience and proven strong understanding in rotating equipment like compressor, turbine, agitator, pump, dryer, rotary filter etc.
Master repairing technique and tools used on at least two kinds of above rotating equipment's' maintenance. (Refer: our centrifugal process air compressor capacity is rated as 200 Ton/Hr at18 brag).
Solid understanding on generic machinery maintenance, eg. bearing & lubrication, machinery condition monitoring, shaft sealing system, rotor balancing, alignment equipment and techniques, etc.
Solid understanding on assurance of engineering integrity, eg. technical standard and assurance process, assessment and mitigation of risk, assurance of competency of personnel etc.
Solid understanding on maintenance system and process, eg. preventive and predictive maintenance, reliability cantered maintenance, root cause failure analysis, equipment specific maintenance plan etc.

Technical Proficiency :
Basic application of maintenance methodology, turnaround planning & execution, and skillful application of root causes failure analysis;
Basic application of design and construction of rotating equipment with standard code;
Proficiency of rotating equipment performance evaluation and troubleshooting;
Expert of rotating equipment variant maintenance skill and techniques;
Ability to assess team's technical gap and provide coach and instruction.
Proficient mandarin & English skills

We are an equal opportunity employer and value diversity at our company.