Core Group
Houston, Texas, United States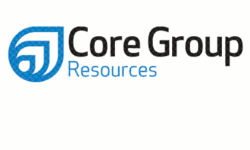 Company: Core Group
Skills: IT - Sys Admin & Support
Experience: 3 + Years
Education: High School/Secondary
Location: Houston, Texas, United States
In order to apply for this position, applicants MUST meet the following criteria. If your resume does not match these criteria, you will not be able to apply for this position.

Authorized to work in: US
---
Core Group Resources (www.coregroupresources.com) is the Americas leading maritime & offshore recruitment company. Founded by a licensed mariner who has offshore experience, Core Group Resources expertise is unmatched in the marine offshore market for executive search, staffing, and expertise identification. For more information contact us 281 347 4700. We are currently in the market for the following:
Plan, coordinate, and provide configuration and maintenance services for the Process Control System and other automation systems at the Facilities. Ensure facility controls automation and machinery function safely, efficiently, reliably and within budgetary limits, utilizing allocated resources, with the objective of meeting business goals for production while minimizing unscheduled equipment down time. Provide assistance to the Control System Supervisor for day-to-day maintenance activities and provide mentoring/coaching to less experienced employees.
Essential Functions and Duties/Responsibilities
Responsible for providing specialized services for all Controls Systems on levels one and two of the Honeywell FTE Process Control Network.
Accountable for managing Windows servers (Experion), including Database, Files, Applications, and multiple Experion flex and Console Stations.
Responsible for performance and maintaining 24x7 uptime of Control Systems including parts management, system support and communications to Control Systems and other associated devices.
Responsible for Process Control PLC SCADA channels including hardware and software communication.
Responsible for Process Control network printers including maintaining replacement consumables.
Responsible for 24x7 performance and maintenance of C300 redundant controllers that process and control many of the field devices for the operation of the facility including I/O and related system components that connect field devices to the Control Systems.
Responsible for a full network of fiber optic communications for data flow from package systems around the facilities to send and receive data to and from the Control Systems for operations control and monitoring 24 hours a day.
Responsible for overseeing Process Control Related spare parts management and including parts in the Honeywell A360 Healthcare Agreement.
Accountable for monitoring and maintaining costs associated with the Control Systems.
Maintain system performance by performing system monitoring and analysis, and performance tuning; troubleshooting system hardware, software, networks and operating and system management systems; designing and running system load/stress testing; escalating application problems to vendors as needed.
Provide system support for operations on control strategies.
Provide information and assistance to projects groups for expansion project team for controls systems including testing and modifications as needed.
Responsible for identifying training needed for process control and other systems for maintenance and repairs of system to maintain reliability and performance.
Lead or assist troubleshooting efforts associated with the Safety Systems (SM and PLC) and Fire & Gas Systems to minimize production upsets and/or downtime.
Review changes to technical controls and determine appropriate actions to take to maintain compliance and ensure proper documentation and MOC process is followed and communicated to all parties.
Provide desktop support and work on all process control systems , assisting operations with desktop support issues and assigning to team members as needed while following up to ensure problems solved.
Respond to inquiries from within the organization computer users and may run automatic diagnostics programs to resolve problems. Also install, modify, clean, and repair computer hardware and software. In addition, they may write training manuals and train computer users in how to use new computer hardware and software as needed.
Respond to telephone calls and e-mail messages from operations, and other departments looking for details on DCS and various other package systems at the terminal and meter station and solution mining.
Responsible to ensure that the design of the Process Control Systems allows all of the components, including computers, the network, and software, to work properly together.
Keep current on job knowledge by participating in educational opportunities; reading professional publications; maintaining personal networks; participating in professional organizations.
Accountable in determining warehouse stock requirements and recommended inventory levels, including cold and hot spares.
Assist in evaluating bids and provide advice to line organizations of the best value regarding on-site and off-site repairs, including materials procurement.
Provide technical advice/support to other members of the Control Systems team, maintenance, operations and engineering support as requested.
Cross train new or less experienced employees.
Provide step up to the Control Systems Supervisor as requested.
Accountable for assisting in the development of routine maintenance, backup and upgrade schedules and procedures for level one and two Honeywell Experion automation systems.
Accountable for maintaining records and documentation systems for regulatory compliance associated with field instrumentation and automation systems.
Accountable for providing specialized services for the Safety Systems (SM and PLC) and Fire & Gas Systems associated with the safe, reliable, and efficient operation of the facility.
Support and adhere to Cyber Security Policies to ensure no process interruptions in the Process Control Systems.
Other duties as assigned and deemed necessary by the Control System Supervisor.
Employee must have the ability to drive a motor vehicle in order to perform the duties required at all locations.
Must participate in the "on call" rotation to cover holidays and weekends.
Minimum Qualification/Work Experience
Minimum Required:
High School Graduate or GED Equivalent.
3+ years of industrial automation experience in the petrochemical or similar business, utilizing Honeywell Experion or similar Control Systems.
Preferred:
Associates/Tech. Degree in Electrical, Instrumentation or Automation Technology
3+ years of industrial automation experience in the petrochemical or similar business, utilizing Honeywell Experion or similar Control Systems.
Required Knowledge/Skills/Abilities
Comprehensive experience in the operation and maintenance of Control Systems systems, including graphics changes and upgrades.
Must have a good understanding and be familiar with ESD systems, PLC's, control systems, and UPS systems.
Must also have comprehensive experience in the Instrumentation field with a strong knowledge base of field instrumentation, fire & gas detection instruments, vibration switches/transducers, PLC's and SCADA systems.
Experience with plant shutdown/turnaround activities including planning, scheduling, resource allocation, material reservations, etc.
Must possess Strong PC skills to perform calibration and testing on various types of equipment, should be familiar with and able to use and be competent in using MS Word, Excel, Visio, and SAP.
Ability to manage multiple projects (planning, organizing, oversight).
Good written/verbal technical communication skill.
Good analytical problem solving skills, including root cause failure.
Active learner
Self-starter/motivated
Strong, troubleshooting/analytical skills
Experience in reading and understanding P&ID and MF drawings including Cause & Effect drawings.
Understanding of Vendor/Equipment supplied data sheets
Understand Instrument & Electrical drawings and ladder logic.
Basic First Aid, Permit to work, Incident reporting, Accident Investigation, Confined Space Entry, Breathing Apparatus, Authorized Gas Tester, Emergency Response Plan, MSDS and Automation skills.
HSE Roles and Responsibilities
Support the policies, efforts, and programs of Health, Safety and Environmental (HSE) Management System. Actively participate in the HSE Management System Policies. Ensure that HSE concerns are given priority in all activities completed within their area of responsibility. Implement routine inspections to ensure safe operating conditions.
Working Conditions and Physical Expectations
Must be able to wear all necessary PPE equipment to perform job functions.
Operates in an industrial plant environment.
Exposure to indoor and outdoor weather conditions.
Not necessarily protected from weather and temperature changes. Possible exposure to hot, cold, wet, humid or windy weather conditions.
Exposure to moving mechanical parts and electrical circuits.
Exposure to constant, or intermittent sounds of a pitch level sufficient to cause marked distraction.
Routinely uses standard office and field communications equipment such as computers, phones, photocopiers w/scanner and fax, and radios.
The physical demands described here are representative of those that must be met by an incumbent to successfully perform the essential functions of this job.
Ability to drive to other Company work locations as required.
Ability to move throughout all areas of the facility.
Stand and/or sit continuously and perform job functions for a full shift.
The incumbent is required to use hands to finger, handle or feel; and reach with hands and arms.
Physically able to walk, stand, bend, stoop, kneel, reach, twist, lift, push, pull, climb, balance, crouch, handle and move items weighing up to 50 lbs. without assistance.
Visual acuity corrected to perform job functions. Specific vision abilities required by this job include close vision, distance vision, color vision, peripheral vision, depth perception and ability to adjust focus.
While performing the duties of this role, the incumbent will be required to talk and hear.
May be required to enter confined spaces.
May be required to work at elevated heights.