BP

Featured Employer
Sweden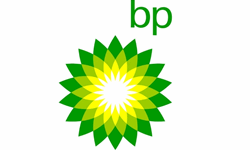 ---
Responsible for supporting the delivery of safe, optimal and environmentally sound operations, using basic technical and analytical capabilities to improve operational performance.Discover how our diverse, talented people are leading the way in making energy cleaner and better - and how you can play your part in our world-class team.

Join our team and advance your career as a
Country Operations Manager
Location: Sweden

If you join our Operations team, you may have the following responsibilities:
Management of all Technical and airports Operations activities within Sweden, including people/contractor management
Maintain Air BP Nordics airports operations in Sweden, including delivery of product to customers, maintenance and a continuous improvement in standards/procedures with a strong focus on HSSE
Accountable for the implementation of the Air BP strategy within Airport Operations in Sweden
Ensure steadfast focus on safety and handling risks and operational excellence
Embed Air BP's technical offer capability
Ensure compliance with local laws and regulations and industry standards
Operate within the budget (CAPEX and REVEX) in the area of influence
Lead a team of 1 site with the operators
Run a network of Agencies as well customers bulk locations within the country
Responsible for deployment, redeployment, career/capabilities development of the experienced professional operational resources
Set high personal standards, led by example, ensure follow through, and demonstrate dedication to building a motivated workforce
Ensure Airports are adequately staffed to support the airport operations and all aspects of Air BP Integrity Management requirements
Recruit, Train & Coach staff to develop a highly skilled team
Communicate and ensure compliance around Air BP expectations & standards and applicable legislation
Take active interest in all staffs wellbeing to ensure they are physically and mentally fit to carry out their duties and if they are not, seek ways of facilitating a recovery
Constantly seeking cost saving efficiencies
Maintenance of Asset Register
Assisting the Marketers on new developments and ad hoc contracts by presenting marketing intelligence
Stock control at all the airports and being able to identify trends, irregularities and implementing remedial action
Ensure that all locally legislated standards are taken into consideration when operating procedures are established at all airports
Responsible for contact to local authorities including the country airport authorities
Support the Global Engineering and Projects Manager and the Regional Engineering Leader to deliver cluster specific Procedures, Standards and Practices, within the Cluster
Ensure the fixed and mobile assets on sites and make sure they are appropriate for the level of business and fit for purpose
In the Operations Manager role, we have the following requirements:
Shown experience in management and operations
Strong HSSE experience and leadership skills
Proficiency in English AND in one of the Scandinavian languages - preferably Swedish
Bachelor's Degree, Higher education (Mechanical or Electrical Engineering)
Flexibility to travel
We are a global energy business, involved in every aspect of the complex energy system that drives our world. Today's growing world is demanding more energy, as well as a path to a low carbon future. For more than 100 years, the people of BP have been adapting to the world's ever-changing demands. At every turn, we're improving how we deliver heat, light and mobility to help people everywhere keep advancing.