BP

Featured Employer
London, England, United Kingdom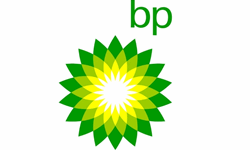 ---
BP has embarked on an ambitious plan to modernize and transform using digital technologies to create new business models and drive efficiency and effectiveness of existing businesses.
IT&S is at the centre of BP's Group Strategy. We use our data and technology expertise, to improve efficiency, increase effectiveness and harness the transformational potential of digital technologies and new business models.
Our innovations and achievements lead the way for BP to modernise the way it works. IT&S touches every part of BP and we have employees in over 30 countries. Join us and you'll have an opportunity to use your existing experience and expertise whilst continuing to develop professionally. Personal growth and development is encouraged and learning opportunities are plentiful. You are empowered to Explore, Think, Do.
If technology excites you, we want you!
At IT&S, all the roles are within Chapters. While your role will continue to remain within the Chapter, your initial activities described below may change over time. The chapter will be based on your skill set and will be confirmed if you are the successful candidate.
Your first activity will be in Customer and Product Digital, working on B2B and B2C products such as our electric vehicle charging network apps and websites. The tech stack contains:
React Native
Node.js
Kubernetes and Docker
Azure DevOps for user story management, git SCM and CI/CD pipelines
Ideally, you have proven experience in some of these technologies:
Azure and/or AWS
Azure DevOps/Git/GitHub
RESTful APIs
One or more dev language: Node.js/Javascript, C#, Java
Deep understanding of automated testing (unit, functional, integration, e2e)
Container technologies (EKS, AKS, OpenShift, docker) and Serverless
DevOps principles - you build it, you run it!
Monitoring and telemetry tools
Agile methodologies
As a Software Engineering Specialist, you work within a team to create software for BP colleagues and external users.
Your team's mission is to be the IT provider of choice to your area of BP - delivering innovation at speed where it's wanted, and day-in-day-out reliability where it's needed. You will operate in a dynamic and commercially focussed environment, with the resources of one of the world's largest IT organisations and leading IT vendors working with you. You will be part of growing and strengthening our technical talent base - experts coming together to solve BP and the world's problems.
Key Accountabilities
Working with users and business analysts to understand requirements
Designing, developing, and testing custom software applications
Supporting and maintaining your software. We believe in DevOps - you build it, you run it!
Monitoring and applying emerging technologies
Desirable Education
Computer Science or other technical (e.g. Physics, Engineering) degree or equivalent commercial experience
Desirable Experience and Capability
Technical
Primary:
Experience and skill in one or more of Java, C#, JavaScript/Node.js
Willingness and ability to learn at least one more programming language on top of your existing skillset
Growing understanding of the software development lifecycle, including design, security, design patterns for extensible and reliable code, automated unit and functional testing, CI/CD and telemetry
Understanding of modern technologies like Cloud native, containers, serverless
Secondary:
Agile methodologies
User story definition
Application Support
Leadership and EQ
You embrace a culture of change and agility, evolving continuously, adapting to our changing world.
You are a great team-mate, looking beyond your own area and organisational boundaries to consider the bigger picture and perspective of others.
You are self-aware and actively seek mentorship from others on impact and effectiveness
You apply judgment and common sense. You use insight and good judgement to enable commercially sound, efficient and pragmatic decisions and solutions and to respond to situations as they arise.
You ensure your personal compliance with BP's Code of Conduct and strong consistency with our Values & Behaviours.
You have cultural fluency - you actively seek to understand cultural differences and sensitivities.
Flexible Working
In IT&S we are committed to providing flexible working arrangements. Agile or flexible working encompasses a wide range of working options, which help people to achieve their full potential.