BP

Featured Employer
Kuala Lumpur, Malaysia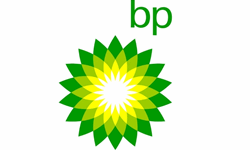 ---
Enterprise Technology Category ManagerThe Global Business Services procurement organisation aspires to be a world-class, business centric Procurement organization, working to support delivery of BP business and functional strategies with efficiency, effectiveness and a great stakeholder experience. GBS Procurement is pivoting to be more aligned to the delivery of BP's transformation agenda and key business drivers in the short, medium and long term.
Reporting to the Enterprise Technology Category Director the Enterprise Technology Category Manager will play a part in shaping the future of the Enterprise Technology categories. The Technology Solutions categories include development, maintenance and operation of technology solutions including networks, software, application development and maintenance.
Key Accountabilities
Support delivery of BP business and functional strategies with efficiency, effectiveness and a great stakeholder experience
Develop and own strong working relationships with senior level leaders of the key organisations across the segments and businesses
Develop the Enterprise Technology category strategy for which they are responsible, enabling effective and efficient operational execution while ensuring a great stakeholder experience
Manages the health of the Enterprise Technology Category for which they are responsible
Understand the implications of developments in the marketplace and evaluate how they may present opportunities or threats
Ensures an agile and innovative approach to supply market engagement to drive greater transformational impact
Enable optimisation of requirements while promoting transformation as the business and market allows
Promote the mindset shift required to transition from a traditional category focus towards an agile way of thinking, i.e. encouraging & appreciating value, speed and flexibility
Qualification, experience and competencies

Essential Education & Experience
An undergraduate degree (ideally in procurement or business) or equivalent experience.
Minimum 5 years professional experience in procurement and category management positions required.
Subject matter expertise in the Enterprise Technology supply market
Experience of working cross culturally and in an international environment
Ability to communicate and influence across different levels in the organisation
Engaging and collaborative way of working
Resilient and experienced in working in multi-faceted environment
Key Competencies
Business Requirements Analysis- Use understanding of stakeholder strategy and category knowledge to develop a viable, long term view of business requirements.
Product & Market Intelligence- Uses deep knowledge of supply markets to create strong sourcing solutions. Uses supply market insights to determine future sourcing strategies for the business. Networks internally and externally and stay up to date via industry publications, conferences and events.
Category Strategy- Acknowledged expert with deep knowledge of their category including thought leadership regarding the impact of innovation and technology. Mentors and coaches category managers / specialists / analysts / leads in the use of analytical tools. Leads governance discussions with executive sponsors regarding progress and business results.
Business Acumen- Utilises deep understanding of business operations and commercial factors to support decision-making and prioritise opportunities to drive commercial value. Has a broad professional grasp of financial and management information and accounting procedures. Identifies new or alternative approaches to performing business activities more efficiently.
Relationship Management- Takes full ownership of engagement issues with stakeholders, monitors relationships and acts on relevant feedback. Maintains, develops and leverages long-term strategic relationships with key senior-level representatives of relevant internal and external organisations and professional groups.