BP

Featured Employer
Kuala Lumpur, Malaysia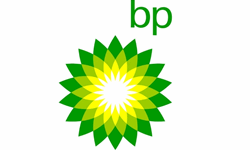 ---
Responsible for managing a team to deliver procurement and stakeholder management for a specific category, contributing to end-to-end category strategy development, local delivery and performance, including supplier performance, and conducting day-to-day procurement execution activities in order to meet the Service Level Agreements and Operational Level Agreements for procurement operations.The GBS procurement organisation aspires to be a world class, business centric function, working to support delivery of BP business and functional strategies with a focus on efficiency and effectiveness. GBS Procurement is pivoting to be more aligned to the delivery of BP's transformation agenda and key business drivers in the short, medium and long term.
Reporting to the Commercial Innovation Director and working as part of the wider GBS Procurement team the Innovation Manager will play a key part in shaping the future of category within the function building a dedicated, market facing capability for innovation that reflects the pace of change and technology disruption required to modernise the Group.

The post holder will develop good working relationships across the category teams and the wider business enabling delivery of sustained business value consistent with the Group's strategic priorities.

Key Accountabilities
Follow a strategic approach to identify the business need while enabling supply market engagement driving greater impact for large, transformational commercial projects
Provide additional capacity to enable category teams to flex to transform category outcomes and drive transformational commercial programmes
Develop pioneering ideas and methods of doing things, making connections between previously unrelated areas of spend
Provide dedicated, market facing capability for innovation that reflects the pace of change and technology disruption required to modernise the Group
Support the mindset shift required to transition from a traditional perspective towards an agile way of thinking, i.e. encouraging & appreciating value, speed and flexibility
Deep dive into focus areas to identify opportunities to drive transformation delivering strategic change that will impact the bottom line
Understand the implications of developments in the marketplace and evaluate how they may present opportunities or threats
Focus on business problem solving through innovation to drive new sources of value beyond cost for BP
Enable optimisation of legacy requirements while promoting transformation as the business and market allows
Qualification, experience and competencies

Essential Education & Experience
An undergraduate degree (ideally in procurement or business) or equivalent experience.
Minimum 5 years professional experience in procurement and category management positions require
Experience of working cross culturally and in an international environment
Ability to communicate and influence across different levels in the organisation
Engaging and collaborative way of working
Resilient and experienced in working in multi-faceted environment
Key Competencies
Business Requirement Analysis- Uses understanding of stakeholder strategy and category knowledge to develop a viable, long term view of business requirements
Sourcing Strategy- Reviews insights and suggests improvements to enhance benefit delivery and improve implementation success for sourcing strategies
Value Creation & Management- Creates opportunities that provide mutual value and drive competitive advantage. Challenges suppliers to generate value-based solutions that deliver improved business results.
Innovation- Experiments with new ideas. Brings together the creative ideas into a systematic approach or solution, seeking better solutions for new requirements.
Digital Fluency- Uses digital technologies to develop new ideas, projects and opportunities. Takes the lead in embedding digital communication and collaboration into own team's way of working