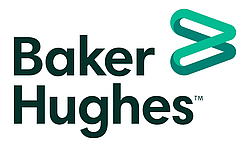 ---
Job Requirements
At Baker Hughes, we are building a Talent Community of highly talented and motivated professionals for future job roles. If you match the described job role and are as excited as we are to have you on-board in the future, please hit the apply button to be a part of our Talent Community.
As a member of our talent community, you will be amongst the first to get exclusive news about Baker Hughes, various cool projects we are working on, our employee success stories and new job opportunities you may be interested in.
Essential Responsibilities
Providing on-site technical direction to skilled labor during Steam/Gas Turbines/Auxiliaries Installation, Maintenance and Commissioning activities on Customer Owned Sites in remote Oilfields, Industrial Facilities and LNG Plant
Leading Installation, Maintenance, Commissioning Site Activities with proper Customer/Company Schedule Targets Mindset following strictly Quality and HSE Rules.
Utilizing Problem Solving Skills, Engineering Instructions, Drawings, and Process Instructions during Steam/Gas Turbines Commissioning and Start-up Activities.
Possessing the Technical Capability to troubleshoot and provide routine maintenance checkout for Steam/Gas Turbines Products.
Preparation of job-planning documents based to Assignment's Scope of Work.
Communicating effectively with Service / Installation / Project Managers and Site Leaders/Site manager on job planning and execution and with Resource Managers regarding site arrivals, departures and job progression.
Providing input for Daily, Weekly & Final report for outages and installations projects.
Preparing timely and accurate technical reports for Customer records and as Reference for future Outages.
Actively participate to customer and/or contractor meeting and be promoter on their recurrence and following action plan.
Establish through the immediate Report after the Daily HSE Tool Box Talking (mandatory for BH/Contractor personnel) the critical activity tasks and remark any HSE aspect to be followed.
Have knowledge of all Quality procedures and documentation applicable to specific activities and ensure they are properly followed and updated.
Ensure that Red Flag Review process for New Units Installation is followed and applied.
Ensure Site Quality Check List/Job Cards/Field Procedure are followed and properly signed.
Ensure reports and drawings "marked-up" are completed.
Ensure all RCA and Lesson Learned are addressed properly.
Ensure all Non-Conformity (technical and materials) are properly addressed using BH etools and follow up till resolution.
Ensure compliance with local/current legislation, requests & requirements present in the site Safety Manual.
Willing to actively participate in NPI (New product Introduction) training to acquire Multiskilling.
Work Experience Qualifications/Requirements
Engineering Degree/High School Technical Diploma or equivalent knowledge or at least five (5) years of work experience.
Significant work experience, preferably in the Energy or Oil & Gas industry.
Strong knowledge on GE Steam Turbine, Heavy Duty Gas Turbine installation/maintenance philosophy.
Fluent oral and written English.
Strong customer service orientation and the ability to communicate effectively with a range of stakeholders.
Proven ability to work efficiently without direct supervision.
Health, Safety and Environmental mindset and compliance.
This role requires extensive travel. Applicants must be willing and able to travel significantly (not less than 70%) without geographical restriction including offshore & remote areas.
*Please remember that joining the Talent Community is not an application for any specific job at Baker Hughes but to have the privilege of being considered for an opportunity that suits your profile on priority.