Baker Hughes

Featured Employer
India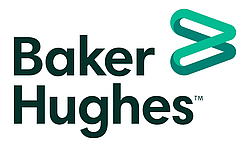 ---
Job Requirements
At Baker Hughes, we are building a Talent Community of highly talented and motivated professionals for future job roles. If you match the described job role and are as excited as we are to have you on-board in the future, please hit the apply button to be a part of our Talent Community.
As a member of our talent community, you will be amongst the first to get exclusive news about Baker Hughes, various cool projects we are working on, our employee success stories and new job opportunities you may be interested in.
Essential Responsibilities:
Will be responsible to support TPS E&P New Units orders growth by generating competitive solutions for the required electrical components in the Turbomachinery offering of BH.
Main responsibility and required area of expertise will be around Centrifugal Compressors application.
Main activities will involve compressor selection, scope development, proposal generation, project costing and relevant follow up activities down to the successful closure on the contract and relevant transferring of the activity to the execution team.
During the development of the main activities she/he will be working with other product line AEs (Motors, Gas Turbines & Steam Turbines), Chief AE team, Engineering and other relevant functions
She/ He will be responsible for managing technical clarification and technical contract closure with customers
She/ He will be responsible for co-ordination of all technical related activities including engagement of COE, Chief AE team and Engineering for a successful technical contract.
Main activities will also involve the engagement of suppliers through BH sourcing organization to complete technical alignment of the solution.
She/He should have a comprehensive background on compressor offerings landscape in terms of competitor and product line competitiveness.
Work Experience Qualifications/Requirements:
Bachelors of Engg in Mechanical, Mechatronics or Electrical. Masters shall be preferred.
8-10 years of experience in the field of Turbomachinery in terms of application engineering or machinery maintenance and commissioning activities
Good expertise on Centrifugal Compressors, auxiliary systems, costing processes
Understanding of APIs, international codes and standards
*Please remember that joining the Talent Community is not an application for any specific job at Baker Hughes but to have the privilege of being considered for an opportunity that suits your profile on priority.