Baker Hughes

Featured Employer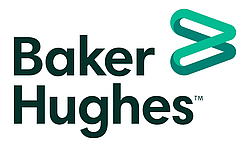 ---
Job Requirements
At Baker Hughes, we are building a Talent Community of highly talented and motivated professionals for future job roles. If you match the described job role and are as excited as we are to have you on-board in the future, please hit the apply button to be a part of our Talent Community.
As a member of our talent community, you will be amongst the first to get exclusive news about Baker Hughes, various cool projects we are working on, our employee success stories and new job opportunities you may be interested in.
Essential Responsibilities:
Execute, with guidance from senior engineering resources, configure, the design or integration required to define and support assigned components, assemblies or systems that meet business standards and program / product requirements
Develop /configure valve / actuator designs and participate in design reviews as needed.
Define material and quality requirements for the control valve components based on applications and customer requirements.
Use of design tools (like 2D / 3D CAD (SolidWorks / ProE / UG), Excel, and in-house design calculations
Work with design team to improve productivity using design automation
Prepare and present technical data to internal and external customers
Engage with teams assigned to address specific organizational initiatives.
Work seamlessly across other functions/ multiple global sites to help meeting the organization goals / objectives
Assure proper documentation of technical data generated for the assigned projects and/or tasks consistent with engineering policies and procedures
Ensure product safety and compliance with global codes, standard and regulations such as ASME, FM, PED, ATEX
Work Experience Qualifications:
Masters / Bachelors Degree in Mechanical Engineering from an accredited college or university with a minimum 3 years of experience in an Engineering Design / Analysis / Scientific / Technical Position.
Must have at least 3 year of Control Valve Design Expertise.
*Please remember that joining the Talent Community is not an application for any specific job at Baker Hughes but to have the privilege of being considered for an opportunity that suits your profile on priority.