Baker Hughes

Featured Employer
India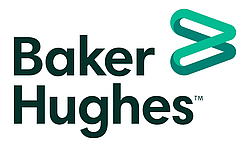 ---
Job Requirements
At Baker Hughes, we are building a Talent Community of highly talented and motivated professionals for future job roles. If you match the described job role and are as excited as we are to have you on-board in the future, please hit the apply button to be a part of our Talent Community.
As a member of our talent community, you will be amongst the first to get exclusive news about Baker Hughes, various cool projects we are working on, our employee success stories and new job opportunities you may be interested in.
About This Job:
A Software Engineer with excellent capability of developing JAVA J2EE who can create user information solutions by developing, implementing, and maintaining Java based components and interfaces.
Work Experience Essential Responsibilities:
Responsible to develop functional specifications for the new development and delivery commitments
Writes, edits, and debugs new computer programs for assigned projects, including necessary records and desired output.
Responsible for developing new programs and proofing the program to develop needed changes to assure production of a quality product.
Responsible to provide regular status updates and feedback vs key deliverables
Provide assistance to testers and support personnel as needed to determine system problems.
Responding promptly and professionally to bug reports.
*Please remember that joining the Talent Community is not an application for any specific job at Baker Hughes but to have the privilege of being considered for an opportunity that suits your profile on priority.