Baker Hughes

Featured Employer
India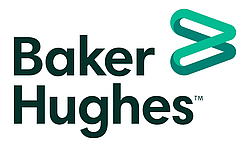 ---
Job Requirements
At Baker Hughes, we are building a Talent Community of highly talented and motivated professionals for future job roles. If you match the described job role and are as excited as we are to have you on-board in the future, please hit the apply button to be a part of our Talent Community.
As a member of our talent community, you will be amongst the first to get exclusive news about Baker Hughes, various cool projects we are working on, our employee success stories and new job opportunities you may be interested in.
Role Summary:
The Staff Software Engineer will be responsible for designing, developing, testing, releasing and supporting products to create solutions and services tailored to the needs of the internal and external customers.
Requires a strong foundation of function skills and knowledge of relevant technologies.
Work Experience Essential Responsibilities:
In this role Staff Software Engineer, you will:
Be responsible for providing technical leadership and defining, developing, and evolving software in a fast paced and agile development environment using the latest software development tools and infrastructure
Provide guidance to developers with either planning and execution and/or design architecture using agile methodologies such as SCRUM
Work with Product Owners to understand and refine product requirements & vision
Drive increased efficiency across the teams, eliminating duplication, leveraging product and technology reuse
Leads impact assessment and decision related to technology choices, design / architectural considerations and implementation strategy
Subject matter expert in processes and methodologies in Oilfield Acquisition and Control systems with ability to adapt and improvise in various situations. Expert in navigating through ambiguity and prioritizing conflicting asks
Leads the architecture and design efforts across the product / multiple product versions and is an expert in architecting custom solutions off the base product
Facilitates and coaches software team sessions on estimation and alternative approaches to team sizing and estimation
*Please remember that joining the Talent Community is not an application for any specific job at Baker Hughes but to have the privilege of being considered for an opportunity that suits your profile on priority.