Baker Hughes

Featured Employer
India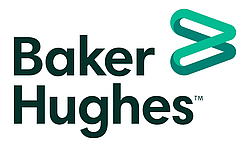 ---
Job Requirements
At Baker Hughes, we are building a Talent Community of highly talented and motivated professionals for future job roles. If you match the described job role and are as excited as we are to have you on-board in the future, please hit the apply button to be a part of our Talent Community.
As a member of our talent community, you will be amongst the first to get exclusive news about Baker Hughes, various cool projects we are working on, our employee success stories and new job opportunities you may be interested in.
Role Summary:
Software Engineer (Salesforce) - In this role you will develop and design Application on salesforce lightning platform to support OFS Service Delivery organization in Baker Hughes. We are looking for someone with strong experience in delivering new technologies and platforms in a services-oriented architecture. In addition, this person must have a demonstrated ability to collaborate effectively with internal and external partners, including technologists, product managers, engineers, and senior leadership.
Work Experience Essential Responsibilities:
In the role of Software Engineer, you will:
Partner with Solutions Architects to provide input to technology and delivery capabilities
Meet with internal stakeholders along with Solution Architect to determine business, functional and technical requirements and participate in application design, configuration, testing and deployment
Develop solutions that complement and enhance capabilities delivered by other on-site, off-shore, and outsourced developers
Perform configuration and customization of the Salesforce.com platform.
Participate in efforts to develop and execute testing, training and documentation
Hands on programming, along with other members of the team
Mentoring of junior team members around code style, requirements, and delivery
Utilize best practices to perform operational support, enhancements, bug fixes as needed to the Salesforce.com platform
Interact with OFS Service Delivery Functional leaders for prioritization, scoping and planning exercises
Provide technical assistance and end user troubleshooting for bug fixes, enhancements, and "how-to" assistance.
Lead all aspects of the development of custom applications using APEX, JavaScript, Visual Force, AJAX, HTML, CSS
Coordinate with platform team for migration activities and walkthrough of technical design etc.
Perform impact analysis if potential solution has any impact with other salesforce components in the Org
Provide daily support of solution implementations
*Please remember that joining the Talent Community is not an application for any specific job at Baker Hughes but to have the privilege of being considered for an opportunity that suits your profile on priority.