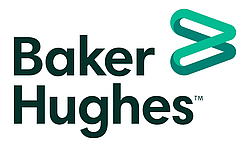 ---
Job Requirements

At Baker Hughes, we are building a Talent Community of highly talented and motivated professionals for future job roles. If you match the described job role and are as excited as we are to have you on-board in future, please hit the apply button to be a part of our Talent Community.

As a member of our talent community, you will be amongst the first to get exclusive news about Baker Hughes, various cool projects we are working on, our employee success stories and new job opportunities you may be interested in.

Role Summary:

Baker Hughes has an upcoming or future job opportunity for an Assembly, Repair, Maintenance, and Overhaul (ARMO) Technician supporting Completions and Wellbore Intervention

Essential Responsibilities:

· Maintains, tests, and assembles products, tools, and sub-assemblies for operations.

· Work to pre-defined procedures in line with established work practices.

· Complete tool inspections in accordance with engineering drawings.

· Data entry database to input and access the necessary. Maintain data records.

· Repetitive use of hands and wrists while using hand tools.

· Compliance with HSE policies and procedures.

· Assembles complex components as per assembly drawings.

· Applies calibration settings and maintains assembly tools.

· Perform functional testing on the assemblies, in compliance with engineering standards, and as per customer and division criteria.

Work Experience

Qualifications/Requirements:

· High School Diploma or GED.

· 2+ years of oilfield experience.

· Ability to read and interpret assembly prints and parts lists and follow formal procedures and maintenance practices.

· Ability to read and understand the English language.

· Ability to perform basic mathematical calculations.

· This is an entry-level position.

· A basic understanding of the form and function of assembly components.

· Basic mechanical aptitude.

· Basic computer skills.

· Good communication skills.

· Basic skills in the use of measurement and gauging equipment and processes.

· Must be a team player and capable of working well with minimal supervision while following safety procedures.

· Must be able to stand during majority of shift, occasionally lifting and carrying up to 50 pounds and occasionally push/pull up to 10 pounds of force.

· Must be authorized to work in the US without sponsorship

· Must be willing to work overtime as needed

· Must be able to work Rotational Schedule: 21 days on and 21 days off.

Desired Characteristics:

· Basic machining and welding are optional.