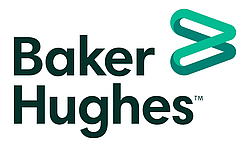 ---
Job Requirements
At Baker Hughes, we are building a Talent Community of highly talented and motivated professionals for future job roles. If you match the described job role and are as excited as we are to have you on-board in future, please hit the apply button to be a part of our Talent Community.
As a member of our talent community, you will be amongst the first to get exclusive news about Baker Hughes, various cool projects we are working on, our employee success stories and new job opportunities you may be interested in.
Role Summary:
Baker Hughes has an upcoming or future opening for a Cased Hole Completions (CHC) Field Specialist. This position is critical to our Cased Hole Operation in Evansville. The plant is in need of an experience Field Specialist that hold a full line of competencies.
Essential Responsibilities:
Under broad direction runs multiple applications of medium to high risk in one or more product lines in the Cased Hole Completions Product Group.
Continues to expand and apply application knowledge and expertise to include applications of increasing complexity and/or risk in Cased Hole Completions and/or other product groups. Ensures supplied equipment is compatible with all other equipment used for job.
Provides front-line support with customer and accurately completes all paperwork prior to or upon completion of job.
Uses experience and knowledge of applications to ensure products and services are of highest quality.
May conduct on-the-job training for some Cased Hole Completions applications as required.
Field Specialist must hold multiple Competencies documented in Achieve.
Field Specialist must be a HSE oriented employee that holds safety at the top of the bar.
Field Specialist must apply all Baker Hughes polices to his job.
Field Specialist must perform all task to best of his knowledge and hold the best.
Field Specialist will be expected accurately complete paperwork in a proper time frame.
Handles special projects as assigned.
Conducts all business activities in accordance with Baker Hughes HSE policies, Legal Compliance requirements and Baker Hughes Core Values.
Work Experience Qualifications/Requirements:
High School Diploma or GED
Field Specialist should have a minimum of 4 years of field experience with Cased Hole Completions.
Field Specialist must be knowledgeable in Completion tools and applications.
Field Specialist has the ability communicate well and work well with coworkers and field personnel.
Employee must list his safety certifications that they currently.
Employee will be required to keep all Baker Hughes property in good condition.
Employee will be required to travel out of district for training and work projects.
Must be able to travel 90-95% of the time to client sites to complete projects and assignments.
Must be authorized to work in the US without sponsorship
*Please remember that joining the Talent Community is not an application for any specific job at Baker Hughes but to have the privilege of being considered for an opportunity that suits your profile on priority.