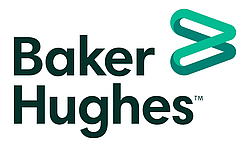 ---
Job Requirements Role Summary:
This position is responsible for providing Logging While Drilling (LWD) solutions at well sites. Working under general supervision, this position is responsible for working with the Directional Drilling team and utilizing computers to perform well site surveys and monitor well sensors during the drilling process.
Essential Responsibilities:
Providing resolution to drilling problems of moderately complex scope at the well site where analysis of situations or data requires a review of a variety of factors.
Exercising judgment to determine the appropriate action at the well site when performing well site surveys and monitoring well sensors.
Recognizing the operational status of field equipment at the well site and maintaining it when appropriate.
Provide advice and direction to external customer and third-party wellsite colleagues as appropriate.
Provide resolution to a diverse scope and range of complex problems at the wellsite where analysis of data requires having a broad knowledge of the product line tools and services.
Maintain frequent intra-organizational and external customer contacts with a high degree of professionalism.
Execute other related duties as assigned.
Work Experience Qualifications/Requirements:
High school diploma or equivalent.
Experience in the Oilfield industry, 3+ years of experience required.
Ability to successfully complete advanced technical training and assigned well site development programs.
Ability to take direction and work efficiently in teams.
Ability to communicate effectively in a courteous manner.
Must have visual acuity and attention to detail, enough to monitor multiple computer screens, record logs and readouts for long periods of uninterrupted time.
Good mechanical aptitude required.
Intermediate knowledge of computers and software applications.
Desired Characteristics:
Two year Technical Degree preferred.
3 + years of LWD experience desired (mud logging or other applicable Oilfield Industry experience may be considered).
Demonstrated ability to work as a team and communicate well with others.
Ability to utilize a laptop computer and software applications (MS Office, proprietary software, etc) for monitoring, reporting and communication purposes.
Must be available for 24 hour on-call service and work 12+ hour day and/or night shifts as needed.
Ability to drive extensively to well sites in remote locations and work at well site location.
Must possess a valid Driver's License with a clean driving record.
Ability to perform laborious duties in various outdoor weather conditions required.
Candidates must be authorized to work in the United States with no restrictions.
*Please remember that joining the Talent Community is not an application for any specific job at Baker Hughes but to have the privilege of being considered for an opportunity that suits your profile on priority.