BP

Featured Employer
Gelsenkirchen, North Rhine-Westphalia, Germany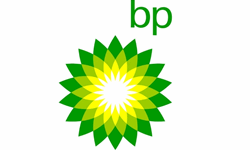 ---
We are a global energy business involved in every aspect of the energy system. We have 75,000 employees in 80 countries, working towards delivering light, heat and mobility to millions of people, every day. We are one of the very few companies equipped to solve some of the big complex challenges that matter for the future. We have a real contribution to make to the world's ambition of a low carbon future. Join us, and be part of what we can accomplish together.
We are an equal opportunity employer and value diversity at our company. We do not discriminate on the basis of race, religion, color, national origin, gender, sexual orientation, age, marital status, veteran status, or disability status.
Would you like to discover how our diverse, hardworking people are owning the way in making energy cleaner and better - and how you can play your part in our world-class team?
Join our Downstream Procurement function Team and advance your career as a
SENIOR CATEGORY SPECIALIST - MAINTENANCE SERVICES!
Locations can be: Castellón (Spain) / Geel (Belgium) / Gelsenkirchen or Lingen (Germany) / Hull (UK) /Rotterdam (Netherlands)
You will support the Category Manager in delivering value to the business by ensuring compliance with agreed category strategies and sourcing expectations. Ultimately you will be responsible for the execution of all of these activities to deliver the objective of providing the business with a supply base that supports safe, reliable and compliant operations, and that also delivers the innovation and business benefits agreed in the category strategy.
In this role You will:
Stakeholder Management Support: be the interface between category strategy development and implementation by the delivery organisation, working in partnership with Category Excellence, GBS, Business Interface and Business teams.
Generate communication content to ensure that category specific messages (such as status, plans, compliance and market insights) are optimally disseminated across the Downstream Procurement organisation, including the business interface organisation
Category strategy implementation activities for low complexity categories, including localisation of category strategies and contract management
Working with the global category network, support the development of new and innovative global sources of supply
Support local contract management, performance reporting and the monitoring and management of compliance
Sourcing and Supplier Management: Support local and regional contract negotiation and execution & supplier management activities
Execute sourcing (high-medium complexity categories) and coordinate sourcing execution by GBS (low-medium complexity categories)
The role will be required to effectively distil conflicting priorities when crafting category and project strategies, and effectively balance multiple Procurement, GBS and Business interfaces in a diverse, sophisticated internal and external business environment, often in time-critical situations. Geographic scope of role is 6 manufacturing sites across Europe.
Who we're looking for
You need to have solid understanding of sourcing, supplier management, strategy development and commercial negotiation skills. Strong influencing and interpersonal skills and evidence that you can work creatively and analytically in a problem-solving environment.
We have the following requirements:
University degree in a technical or related equivalent business field or a comparable degree program.
MCIPS/ISM qualification, or at stage of pre-qualification, desirable.
At least 5 years of category sourcing experience (development and execution)
10+ years of experience in sourcing, contracting and contract management
Application in supplier management, 10+ years
Experience in tactical procurement
Experience in Ariba e-sourcing or another e-procurement tool is desirable
Proven understanding of P2P processes, and SAP system
Experience in the maintenance category is preferable
Strong English language knowledge
Willingness to travel - up to 20%
If you feel you have the relevant knowledge and skills for this role, join our team and advance your career at bp!