NES Global Talent

Featured Employer
Calgary, Alberta, Canada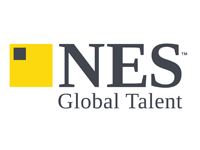 ---
Our client, a large oil and gas company, is currently seeking a Field Construction Analyst for a 8 month contract in Prince George, Fort St. John's or Calgary, AB.

Primary Focus:

This position will focus on providing construction schedule monitoring, progress reporting, cost control and earned value analysis/reporting for Program Work Packages including:
Schedule Management: Construction schedule monitoring and resources monitoring regarding scheduled targets
Progress Monitoring: Tracking daily progress and activity metrics
Cost Management: Provide cost tracking and reporting against established budgets
Earned Value Analysis: Provide cost trending reporting to required stakeholders to ensure pro-active management related to forecasted expenditures
Change Management: Update control budgets as changes are approved

Responsibilities:
Work with the Program Controls and Program Supervisor to define the Work Breakdown Structure (WBS) and Budget that will be utilized for the Dig Program Packages
Work with the Program Controls and Program Supervisor to help define the Program schedule that will be utilized for the Construction Packages according to the WBS
Work with the Program Controls and Program Supervisor to set up score cards for earned value reporting broken down by the WBS. Update and monitor performance of the Program and the contractors based on the results. The frequency of the reports will vary dependent on Program requirements and constraints.
Perform updates daily, weekly, monthly, or by shift dependent on the pace of the items being monitored.
Ensure that all costs and hours expended on the Program are allocated to the correct budget (WBS) accounts.
Interface with the contractors to ensure deliverables per the "Contractor Program Controls Reporting Requirements" are timely and accurate
Validate daily LEM Sheets (Daily Site Reports) and other similar contractor submittals for agreed rates, and the correct WBS coding for the works performed.
Interface with the Inspectors that approve the daily LEM Sheets (Daily Site Reports), and other similar reports for the accuracy of the hours expended, and that the resources are itemized as an accurate reflection of the works taking place.
Ensure that the Contractors are tracking the progress of their work in a similar manner utilizing Score Cards to report earned value, and overall scope completion percentages.
Review the progress reporting of the contractors is accurate and to update the score cards
Review of Contractor Invoices, ensuring that the coding, amounts, and reported quantities are in agreement with the information provided by the contractor to date, and in agreement with the terms and conditions of the contract.

Scope:
Schedule Management (weekly and monthly basis or as required): analysis of overall construction schedule status, critical path analysis, schedule risk analysis, milestones and completion status reporting.
Progress Monitoring (daily and weekly basis): Construction progress tracking, quantities reports, and progress trending on weekly and monthly basis.
Cost Management: Cost reports updating, construction works cost tracking, contractor's cost reporting management, incurred cost tracking, expended cost tracking, cost trending & forecasting, cost variances analysis on weekly and monthly basis, or as required by the Program
Earned Value Analysis: Program scope management, construction scope updating, baseline schedule management, milestones reporting, earned value tracking (regarding quantities and man hours earned, credit rules management), expended profile tracking.
Change Management: Updating control budgets as changes are approved
Field Construction Analyst will be responsible for accurate reporting of budget which may impact company depending on accuracy.
Field Construction Analyst may be required to work independently and be responsible for making decisions based on procedures, guidelines, and interpretation of contractual documents.

Working Conditions:
Office environment with moderate (30%) travel to regional offices and field locations.

Knowledge, Skills and & Abilities:
Post-secondary in Engineering technology, or business/accounting related studies.
Formal training in regards to Scheduling, Estimating, Cost Controls, and Planning is an asset.
Construction Experience: Must have 2 to 5 years of construction experience related to cost and scheduling controls of multi discipline Programs, on actual Program si Oil and Gas industry related experience will be required, as the logic and sequencing of tasks is dependent upon this previous experience. Industrial Construction / Oil & Gas construction experience, and interfaces with the Engineering, Procurement and Contracting, Execution, and Commissioning phases of the Program are highly desirable.
Software Experience: Must be proficient in Excel, Word and have a basic understanding of scheduling principles including MS Projects / Data base sof
Strong Communication skills, both written and verbal, are required. The ability to clearly articulate requirements in a fast paced environment are critical.

Reporting Relationships:
Reports directly to the Dig Program Supervisor
Key relationships: Manager Technical Operations, Area Supervisors, Area leads, Technical Planner, Field Cost Analyst, and Program Analyst, Field Quality Assurance, Field Quality Control
Key contacts:
Program Analyst: needs to interact with Program Analyst for maintaining appropriated scope of work records, progress records and tracking, for maintaining baseline records and scope change management tracking.
Area Lead and Field Engineer (FE). The Field Construction Analyst needs to interact closely with Area Supervisors, Field Engineering, and Area Leads to document and report the construction activiti The FCA would participate in Change Management, validation of daily LEM, invoice verification, and construction progress scorecards.
Finance Associate/Technical Planner: needs to interact with Finance/Planning to manage invoices and work orders.
Construction Contractors: needs to communicate with contractors to resolve LEMs issues, progress reporting issues, invoice issues, change management issues and change management reports.
Contract Administrators (CA): needs to interact with Supply Chain Management and Technical Planners for scope management, and general change management

Established in 1978, NES Global Talent provides a complete range of contract and permanent talent solutions to the Oil and Gas, Power, Construction and Infrastructure, Life Sciences, Manufacturing and IT sectors worldwide. With more than 40 offices in 28 countries, we are able to provide our clients with the engineering and technical expertise they need, wherever and whenever it is needed. Offering far more than a traditional recruitment service, we fully support our contractors while they are on assignment with everything from securing visas and work permits, to providing market leading benefits packages and accommodation, ensuring they are safely and compliantly able to support our clients.