Puglisevich

Featured Employer
St. John's, Newfoundland and Labrador, Canada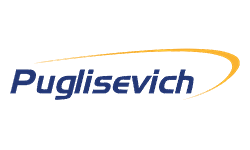 ---
Reports To: Marine Coordinator

Department: Marine

Location: Offshore Newfoundland

Date Issued: April 23rd 2020

Job Summary: Maintain a safe and effective watch of vessel control systems in central control room and maintaining a navigational bridge watch.

Pre-Requisites/Qualifications:
Previous Experience as a 2nd officer
Minimum of 5 years experience in the Shipping or Oil & Gas Industry with 3 years' experience in Oil Tanker and/or FPSO Operations
Canadian Watch Keeping Mate Certificate
Oil Tanker endorsement Level 2
Valid GDMSS Certificate
Basic Survival Training
H2S Alive
WHMIS
Organizational, planning and team-working skills
knowledge of offshore operations
Knowledge of current offshore legislation
Considered an Asset:

Chief Mate Intermediate Voyage Certificate of Competency,
Crude Oil Washing Certificate,
Inert Gas Certificate,
Experience as a Chief Engineer,
Oil Tanker and/or FPSO Experience greater than 5 years

Position Requirements
Responsibilities:
Participate in Emergency Response (ER) duties/scenarios, filling in as Ballast Control, Assistant Coxswain, Coxswain or Weather Observer
Enter and track maintenance notifications in Systems, Applications and Products (SAP)
Monitor and Control of Differential and Absolute Reference Positioning System (DARPS)
Operation of loading computer and stress monitoring
Ensure FPSO is in stable condition at all times having due regard to draft, trim and list
Conduct cargo calculations and ensure required data documented
Control of cargo and ballast operations
Distribution and control of inert gas to cargo and ballast tanks
Crude oil washing operations
Observer collision avoidance procedures, ie. radar and monitoring weather observations, having due regard to present conditions and forecast
Liaison with ice observer regarding prevalent ice conditions
responsible for weather observations and all aspects of helicopter operations including radio communications
Radar and radio watchkeeping, including the monitoring and testing of GMDSS equipment and logs.
Operation of CCR telecommunications with standby vessels, shuttle tankers, vessel operators, crane operators, maintenance crews and other relevant traffic
Assist with all crude oil wash and tank cleaning operations
Assist with the planning and execution of tank entries within area of authority
Other Duties as Required

The above is intended as a summary of the key requirements for the position and is not intended to be complete list of all duties and responsibilities.

It is the objective of Puglisevich and its client to ensure employment equity within the workplace. We encourage applications from Aboriginal peoples, visible minorities, women, and persons with disabilities having the capability, qualifications, and experience to make application for this position. Qualified residents in Newfoundland and Labrador will be given first consideration in the staffing of these positions.
Position Marine Technician - NL Location Puglisevich Crews & Services Limited - NL
This position is currently accepting applications.