Baker Hughes

Featured Employer
Bengaluru, Karnataka, India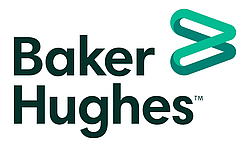 Company: Baker Hughes
Skills: IT - Analysis & Management
Experience: 2 + Years
Education: PhD/Doctorate
Location: Bengaluru, Karnataka, India
---
Role Summary:
We are looking for a highly motivated individual, passionate about technology to join Baker Hughes Digital team. As the Senior Data Scientist, in Baker Hughes Digital, you will focus on developing impactful and innovative analytics products for the O&G industry. The candidate will be responsible for designing analytics for products and solutions, leverage strong machine learning expertise to develop new analytics for driving growth in asset, application & industry coverage and lead engagements with external/internal customers. The candidate is also expected to mentor other engineers in analytics methods.
Essential Responsibilities:
Work in cross-functional teams to translate algorithms into commercially viable products and services.
Contribute to technical teams in development, deployment and application of applied analytics, predictive analytics and prescriptive analytics capabilities.
Develop self-learning systems that can predict failures and autocorrect based on multiple data sources
Work with the engineering team to incorporate your analyses and solutions, including working with the visualization team to create intuitive UI and rich UX stories. Partner with data engineers on data quality assessment, data cleansing and data analytics efforts
Gather and analyze data, devise innovative data science solutions and build prototypes to enable development of high-performance algorithms in scalable, product-ready code.
Initiate and propose unique and promising modeling features, develop new and innovative algorithms and technologies, pursuing patents where appropriate
Stay current on published state-of-the-art algorithms and competing technologies.
Contribute to the development of software and data delivery platforms that are service-oriented with reusable components across teams (multiple teams) that can be orchestrated together into different methods for different businesses.
Research and evaluate emerging technology, industry and market trends to assist in project development and/or operational support activities to for multiple teams or complex scenarios.
Qualifications/Requirements:
MS Degree in Computer Science or in "STEM" Majors (Science, Technology, Engineering and Math)
A minimum of 2 years as data scientist
A minimum of 3 years of technical hands-on coding experience
Eligibility Requirements:
Legal authorization to work in India. We will not sponsor individuals for employment visas, now or in the future, for this job
Any offer of employment is conditioned upon the successful completion of a background investigation and drug screen
Must be willing to travel
Desired Characteristics:
PhD in Computer Science or in "STEM" Majors (Science, Technology, Engineering and Math)
Strong distributed systems and architecture knowledge, and experience with multitier architecture
Mission critical systems experience is preferred
Ability to manage complex technical projects.
Demonstrates expertise in problem solving and technical innovation.
Demonstrated experience of delivering on commitments to clients.
Demonstrates capability of 'rolling up sleeves and getting hands dirty'.
Works well in fast paced growing environment.
Provides excellent influential communication skills and business acumen to both an arbitrator and advocate for technical issues.
Experience developing applications in an agile/DevOps environment would be a distinct advantage
Solid understanding of software development tools & infrastructure
Effective teaming and problem-solving abilities
Strong interpersonal and leadership skills
Able to interface effectively with all levels of the organization and external customers
Technical Expertise:
Proven experience coding in Machine Learning/AI techniques including Deep learning techniques (RNN, CNN, GAN, etc), Support Vector Machines; Regularization Techniques; Boosting, Random Forests, Ensemble Methods, image/video/audio processing, Bayesian modeling, time series modeling
Demonstrated experience in Parallel programming frameworks for GPUs, TPUs
Demonstrated ability to develop containerized solutions (Docker/Mesos etc)
Strong implementation experience with high-level languages and frameworks such as R, Python, Perl, Ruby, Scala, Apache Spark, Storm, SAS
Demonstrated ability to work with a variety of Deep learning frameworks including TensorFlow, Keras, Caffe, CNTK, etc...
•Strong hands-on skills in sourcing, cleaning, manipulating and analyzing large volumes of data including SQL and NoSQL databases
Experience with end-to-end modeling projects, from research to solutions to analytic products
Proven experience in using well-established supervised and unsupervised machine learning methods for large industry-strength data analysis problems.
Participates in enterprise strategy development, including environmental analysis, opportunity identification, value cases and business innovation portfolio development. Reviews and/or analyzes and develops architectural requirements at domain level, aligning architectural requirements with software development strategy.
Leads and facilitates the domain's architecture governance process based on EA's governance structure.
Leads teams in developing plans and assessing improvement options.
Business Acumen:
Create, analyze and manage projects that provide direct business benefit; demonstrate detailed knowledge of business operations and strategic direction, including merger & acquisition opportunities
Understand industry trends and competitive landscape and the implications for your business
Partner with business leaders to align projects with business goals and needs.
Leadership:
Recommends allocation of budget to meet architectural initiatives critical to business/mission success.
Develops the business case for approval.
Provides leadership, technology guidance and mentors others throughout their domain.
Define the skills, competencies in the skills and talents for architecture team members.
Facilitates dialogues that produce new perspectives and trigger recommendations for substantial innovative / enhancements, and analysis of consequences.
Influences through others.
Uses experts or other third parties to influence.
Builds direct and "behind the scenes" support for ideas, uses chains of indirect influence.
Personal Attributes:
Challenges conventional thinking and traditional ways of operating and invites stakeholders to identify issues and opportunities.
Takes a holistic systems perspective.
Envisions, compares and contrasts multiple potential long-range enterprise-wide futures.
Empathizes with multiple points of view
Locations:
Bangalore, India
This is your opportunity to learn more, do more, live the career you have imagined and be part of a truly diverse organization.
Baker Hughes Company is an Equal Opportunity Employer. Employment decisions are made without regard to race, color, religion, national or ethnic origin, sex, sexual orientation, gender identity or expression, age, disability, protected veteran status or other characteristics protected by law.