Baker Hughes

Featured Employer
Houston, Texas, United States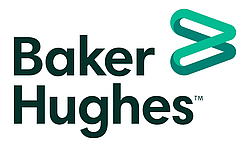 ---
Job Requirements
At Baker Hughes, we are building a Talent Community of highly talented and motivated professionals for future job roles. If you match the described job role and are as excited as we are to have you on-board in future, please hit the apply button to be a part of our Talent Community.
As a member of our talent community, you will be amongst the first to get exclusive news about Baker Hughes, various cool projects we are working on, our employee success stories and new job opportunities you may be interested in.
External Description
Leads and coordinates the domain technical and business discussions relative to future architect direction across multiple teams or complex product line. Analyzes, designs and develops a roadmap and implementation plan based upon a current vs. future state in a cohesive architecture viewpoint. Reviews and/or analyzes and develops architectural at domain level and across multiple teams. Leads the research and evaluation of emerging technology, industry and market trends to assist in project development and/or operational support activities to for multiple teams or complex scenarios.
Role Summary:
You will work with customers to configure and deploy the BHC3 platform and BHC3 product suite applications using public, private, or hybrid cloud architecture. You will be required to design and implement advanced application integration solutions, deploy existing BHC3 product suite applications, and build new cutting-edge tools on the BHC3 platform. BHC3 product suite is entirely data-driven, so a great candidate will have a passion for acquiring, analyzing, and transforming data to generate insight. You will be interacting with large enterprises with complex system landscapes, so breadth of experience is paramount. This role is very hands-on and requires a perfect combination of "big picture", solution-oriented mindset and solid implementation skills.
Essential Responsibilities:
In the role of Cloud Solution Architect, you will:
Work with customers to architect a full-stack solution using BHC3 software that fully integrates with customer's existing cloud infrastructure from data flow, security, DevOps and other standpoints
Engage directly with customers to configure and implement a full-stack solution, including integrations, according to functional requirements
Provide recommendations and best practices to optimize customers' cloud presence, performance, security and cost in light of the BHC3 platform
Compare and contrast building applications with the BHC3 platform versus building them with cloud primitives
Assess technical risks and come up with mitigation strategies
Perform debugging, troubleshooting, modifications and unit testing of custom solutions built on BHC3 platform
Support, monitor, execute production application jobs and processes
Develop new specs, documentation, participate in the development of technical procedures and user support guides
Work Experience Qualifications/Requirements
:
Bachelor's Degree in Computer Science or a "STEM" major (Science, Technology, Engineering, or Mathematics) from an accredited college or university
Minimum 7 years hands-on experience with one of the major public cloud vendors
Eligibility Requirements:
Work out of an office in New Orleans, LA or Houston, TX
Travel up to 50% of the time, as required
Desired Characteristics:
Good Understanding of IIOT and ML/AI based solutions
Deep understanding of enterprise architecture and enterprise application integration
Demonstrated proficiency with an Object oriented language (such as C++, Java, Scala)
Demonstrated ability to design and implement a working solution using public cloud primitives
Deep understanding of enterprise architecture and enterprise application integration
Extensive experience with Unix-based operating systems
Experience with relational databases (any vendor)
Solid understanding of data modeling best practices
Working knowledge of Agile Software development methodology
Strong organizational and troubleshooting skills with attention to detail
Strong analytical ability, judgment and problem analysis techniques
Interpersonal skills with the ability to work effectively in a cross functional team
Demonstrated coding ability using Functional programming paradigm and multi-paradigm programming (Scala, JavaScript, Haskell, R)
Proficiency in data integration/EAI technologies, such as Tibco
SaaS and business intelligence/analytics implementation experience are a plus
Location:
New Orleans, LA; Houston, TX
*Please remember that joining the Talent Community is not an application for any specific job at Baker Hughes but to have the privilege of being considered for an opportunity that suits your profile on priority.