Grupo Epalmo

Featured Employer
Luanda, Angola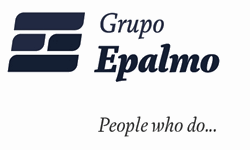 Company: Grupo Epalmo
Skills: Electrical Engineering
Other Skills: RESIDENT STATUS
Experience: 14 + Years
Education: Bachelors/3-5 yr Degree
Location: Luanda, Angola
---
HSE:
• Adopt & demonstrate exemplary behaviour with regard to HSEQ rules & requirements, Company Ethics & "Code of Conduct" policy;
• Participate and assist in the development and implementation of Environmental management System processes in Block 32 perimeter;
• Develop and conduct any action plan resulting from a degraded or audit card attributed to its discipline;
• Develop the derogation dossiers related to discipline;
• Contribute to report anomalies and incidents and participate in diagnosis and corrective action
• Ensure that HSE rules are applied by team under his responsibility and follow HSE action plans associated;
• Identify opportunities for HSE optimization; • Attend to Service Quality Meeting in aim to set proper action plan to enhance CONTRACTOR HSE performance.
Management:
• Insure Electrical support team cover the obligations in term of maintenance strategy update, performance monitoring, contract and stock strategy. Define priorities to focus on delivering values matching with Field Operations Objectives;
• Follow Motor´s and distribution switchboard major maintenance;
• Insure implementation of operation and maintenance strategy based on FO objectives. Insure management system is up to date and in line with the Area performance objectives. Recover any REX from Area and analyse KPI to setup maintenance strategy accordingly;
• Assess and audit CONTRACTOR procedure managing material repair in workshop are well implemented to secure reliable tracking system, follow-up and progress;
• Insure CONTRACTOR stock management by technology in line with criticality study, capability to repair and availability objective;
• Optimization: Review and challenge CONTRACTOR maintenance plan on rotating equipments and do proposal to reduce downtime and cost to optimize cost VS running hours;
• Secure life cycle management of equipments/ packages; implement studies and action plan to secure maintainability of the plants (obsolescence);
• OPEX: Cooperate with MAN head in terms of budget management for studies, ISS and modifications related to Service;
• Develop periodic reporting activities of the Discipline and follow them. Operations:
• Advice the diagnosis related to major malfunctions and failures. Comments Contractor action plan and assess CONTRACTOR competencies and process to solve major malfunctions and failures. Support CONTRACTOR if required;
• Organize and maintain electrical equipments database. Guarantee the quality of activity reporting, particularly though GMAO;
• Reliability: Responsible of COMPANY reporting regarding reliability improvement as a continuous practice to maximise plant availability; identify improvement opportunities in organization, facilities availability, and technical costs; represent progress in reliability meeting;
• Is focal point of Head quarter assistance for KAOMBO electrical equipments or system;
• Establish Maintenance Contractors performance indicators, related to Discipline, according to FO objectives and evaluate regularly their performance;
• Insure condition monitoring philosophy is efficient, and develop tools to maximise it;
• Ensure / Control the Contractors audits as required;
• Propose improvements on the maintenance strategy according to Site needs;
• Contribute, under the Service perimeter of responsibility, for the integration of future developments of Block 32;
• Define, lead / supervise the Discipline studies needed to achieve the objectives in terms of availability, maintainability, and equipment operating cost. Elaborate (approve) for the Discipline, the functional specifications related to process modifications;
• Receive studies / developments / equipment for Discipline. Contract and Supply:
• Follow Long Lead item required for the execution of the AREA work program are provided on time by the technical support
; • Review CONTRACTOR Contract strategy and develop scope of work accordingly; assist to technical clarification organised by contract support; assist contract engineer in the different tendering stage where technical administrator is required;
• Interface with call off service or HQ support in perimeter of responsibility;
• Review contract readiness plan date versus work program and highlight priorities; • Report Contractors Maintenance performance. Propose improvement to evaluate feasibility to implement them;
• Work closely with CONTRACTOR Maintenance team to provide supply and services in his area of responsibility. Management System:
• following TEPA SIMs for activities performed within Entity perimeter; • Follow kpi's defined and attend/prepare for meetings; update dashboard upon requirement, provide action plan for reliability meeting...;
• Develop positive and constructive relationships with contractors and suppliers. Identify opportunities to improve contractor/supplier performance, reduce costs and improve the quality of services/products supplied;
• Act as technical discipline focal point on specific project/work scopes and contracts, taking a lead role in the involvement/co-ordination of, and interface between, onshore/site/offshore teams/contractors ensuring effective communication and understanding between appropriate parties;
• Contractor CMIMS : "AMOS". Engineering Studies
• Propose solutions to optimize the operating cost;
• Consolidate mechanical part of SMR issued by site dealing with electrical discipline. Competencies
: • Take trainings needed for the position as defined by DHSE and HQ. Contribute to the improvement of skills and know-how;
• Evaluate personnel. Conduct / supervise training of interns. Participate to interview employees;
• Follow staff training plan, mainly the HSE mandatory/recommended trainings (on SafePass as per Referentiel) and identify training needs.
Interfaces:
• Ensure interfaces with TEPA Entities when required and maintain open contacts with other affiliates entities;
• Ensure technical interface with KAOMBO FOSC CONTRACTOR;
• For LLI purchase and CONTRACT, lead the technical requirement to be treated on time;
• Liaise with specialists Discipline Headquarters ( TEC/MTH , MIN , ACT). Others : Promote angolanization, as defined by TEPA's policy, by supervising and assisting junior Angolan engineers
With 18 years of activity around the world, Grupo Epalmo, based in Porto, Portugal, is acknowledged in its own country and in the international markets for its competence, accuracy, professionalism and perseverance, being one of the major business groups experienced in Human Resources, Temporary Work, Professional Training, Consulting, Construction and Industrial Maintenance.
Grupo Epalmo has always followed a business dynamic focused on both clients and collaborators, and though mainly directed on the Energy, Industrial and Construction areas, it has been increasing its investments regarding the conquering of new and ambitious goals and markets.
Based always on a spirit of professionalism and supported by a technical and theoretical know-how, Grupo Epalmo, and its highly qualified and motivated teams, is the first to provide services with the aspiration to best serve the clients' demands, with dedication and consideration.
Operating in more than 20 countries, including Angola, we provide our teams and specialists, for operators in the international energy sector, from Oil & Gas and industrial maintenance, to nuclear and construction.
Grupo Epalmo, Headquarters;

Rua S. Lourenco 12 1 Sala 1 e 6
Apartado 1120
4446 – 909 Ermesinde – Portugal
Tel: (+351) 229 773 650
Fax: (+351) 229 733 544
For more information's and Resumes Submittals please use the following:
www.grupoepalmo.com