Grupo Epalmo

Featured Employer
Luanda, Angola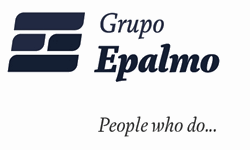 Company: Grupo Epalmo
Skills: HSE Auditing, FPSO / FPU
Other Skills: ROTATIONAL STATUS
Experience: 13 + Years
Education: Bachelors/3-5 yr Degree
Location: Luanda, Angola
---
The job holder assists the Offshore Field Manager/RSES in ensuring a suitable operability and maintainability of Kaombo FPSO (North & South) active and passive fire protection (hull and topsides equipment). The job holder participates to all operational tests of HSE equipments (FWP, deluge system, Inergen system, F&G system, life boat etc). He/She shall raise as much as punch as necessary resulting from those tests and follow up closely their closure.
The job holder ensures that all HSE materials are well installed, operational, preserved/maintained on site. The job holder in liaison with FOS Contractor shall ensure that Contractor HSE management system is implemented correctly on site. The job holder shall ensure that contractor HSE readiness is in line with operation readiness road map and shall highlight any deviation or planning slippage to Offshore Field Manager/RSES. The job holder shall supervise and ease implementation of Contractor HSE Management system. Any deviation shall be duly notified to Offshore Field Manager/RSES. His/Her objective is to reach an outstanding level of safety on board the FPSOs, with the primary objective of robust operations at all time. He/She shall be the focal point for preparation, readiness and coordination of Audits (Maestro, Opersafe, PR5, etc.) offshore. For this mission he shall produce and update a pre-audit check-list. The job holder will be part of the HSE integrated team with the mission described in this job description, hence he will support CTR HSE Manager offshore with regards to his mission.
The job holder must ensure all works are carried out safely according to Contractor HSE Management System. Particular attention will be paid to the preparation of Permit To Works and their effective implementation on site, risk analysis and mitigations measures will be carefully prepared and monitored. He/She shall be part of the regular PTW audits Coordinate, ensure detailed follow up of Down Graded Situations (DGS) avoidance and compensatory measures required. The job holder will assist the Offshore Field Manager/RSES in ensuring Emergency Response readiness of the FOS Contractor. The job holder shall report any anomaly on site and ensure corrective actions are put in place.
The job holder shall participate and coordinate FOPS biweekly HSE meetings and HSE safety tour and prepare the resulting meeting/visit reports. The job holder is also accountable for demonstrating an exemplary behaviour with regard to HSSE rules & requirements, and for implementing HSSE rules within his area of responsibility. The job holder will be able, when required by Offshore Field Manager/RSES, to deliver Training on TRA (Technological Risk Assessment), ERT (Emergency Response Team) and PTW (Permit To Work).
With 18 years of activity around the world, Grupo Epalmo, based in Porto, Portugal, is acknowledged in its own country and in the international markets for its competence, accuracy, professionalism and perseverance, being one of the major business groups experienced in Human Resources, Temporary Work, Professional Training, Consulting, Construction and Industrial Maintenance.
Grupo Epalmo has always followed a business dynamic focused on both clients and collaborators, and though mainly directed on the Energy, Industrial and Construction areas, it has been increasing its investments regarding the conquering of new and ambitious goals and markets.
Based always on a spirit of professionalism and supported by a technical and theoretical know-how, Grupo Epalmo, and its highly qualified and motivated teams, is the first to provide services with the aspiration to best serve the clients' demands, with dedication and consideration.
Operating in more than 20 countries, including Angola, we provide our teams and specialists, for operators in the international energy sector, from Oil & Gas and industrial maintenance, to nuclear and construction.
Grupo Epalmo, Headquarters;

Rua S. Lourenco 12 1 Sala 1 e 6
Apartado 1120
4446 – 909 Ermesinde – Portugal
Tel: (+351) 229 773 650
Fax: (+351) 229 733 544
For more information's and Resumes Submittals please use the following:
www.grupoepalmo.com