Grupo Epalmo

Featured Employer
Luanda, Luanda Province, Angola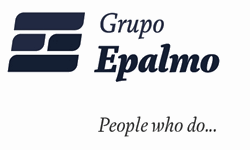 Company: Grupo Epalmo
Skills: Instrument & Controls Engineer
Other Skills: ROTATIONAL STATUS
Experience: 12 + Years
Education: Masters Degree
Location: Luanda, Luanda Province, Angola
---
The service holder is responsible, under FOPS & FPSO Production Leader's responsibility, for ensuring consistency of functional analysis and ICSS as provided by contractors, with a mind set on Field Operations perspective and for all the activities related to HIPPS (High Integrity Pressure Protection System), ICSS (Information Control and Safety System), OCWR (Overall Control of Wells and Risers), and PI (Plant Information)
As such, the service holder is responsible for:
• Providing FOPS inputs in the design of ICSS, OCWR and PI in close liaison with the other Project Entities (SPS, SURF,FPSO and FOS Contractor);
• Ensuring adequate Interface between ICSS and SCS (Subsea Control System), and more widely adequate interconnections between systems;
• Contributing to the development and review of HIPPS, ICSS, OCWR and PI specifications, design and documentation issued by Contractors, verifying that Field Operations requirements are complied with;
• Following-up the fabrication, FAT's and installation of HIPPS, ICSS, OCWR, and PI , providing all necessary feedbacks on tests results, so as to minimize re-work during commissioning or operations phases;
• Actively preparing and implementing the pre-commissioning, commissioning and start-up activities for HIPPS, ICSS, OCWR and PI;
• Actively participating to the hand-over and performance test phases.
The service holder participates to meetings and workshops with Contractors as necessary.
The service holder participates also in the management of interfaces regarding all matters related to process functions involving several packages (FPSO/SURF/SPS). The service holder ensures follow-up of the HIPPS implementation. The service holder has also an active role in ensuring the Metering Philosophy is correctly translated into the FPSO design, and in all matters related to OFMS (Offshore Field Monitoring System). The service holder reports to the FOPS & FPSO Production Leader (Field Operations Team), highlighting concerns encountered during the performance of his duties. The service holder is also accountable for demonstrating an exemplary behaviour with regard to HSSE rules & requirements and for implementing HSSE rules within his area of responsibility. 
With 18 years of activity around the world, Grupo Epalmo, based in Porto, Portugal, is acknowledged in its own country and in the international markets for its competence, accuracy, professionalism and perseverance, being one of the major business groups experienced in Human Resources, Temporary Work, Professional Training, Consulting, Construction and Industrial Maintenance.
Grupo Epalmo has always followed a business dynamic focused on both clients and collaborators, and though mainly directed on the Energy, Industrial and Construction areas, it has been increasing its investments regarding the conquering of new and ambitious goals and markets.
Based always on a spirit of professionalism and supported by a technical and theoretical know-how, Grupo Epalmo, and its highly qualified and motivated teams, is the first to provide services with the aspiration to best serve the clients' demands, with dedication and consideration.
Operating in more than 20 countries, including Angola, we provide our teams and specialists, for operators in the international energy sector, from Oil & Gas and industrial maintenance, to nuclear and construction.
Grupo Epalmo, Headquarters;

Rua S. Lourenco 12 1 Sala 1 e 6
Apartado 1120
4446 – 909 Ermesinde – Portugal
Tel: (+351) 229 773 650
Fax: (+351) 229 733 544
For more information's and Resumes Submittals please use the following:
www.grupoepalmo.com