International Development Company Manpower Supply

Featured Employer
Abu Dhabi, United Arab Emirates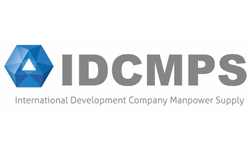 ---
3.JOB PURPOSE:
Develop safety' objectives, systems, standards, procedures and practices to ensure desired and tailored solutions are provided to support safe operations, projects and activities for the company assets .
Advise on the safety ' aspects, tools, policies, procedures ...etc. in the company to eliminate any unsafe act or eliminate hazardous impact on the industrial activities in the organization, to ensure the desired level of support for other teams in HSE and company plant(s), operations or projects.
4.KEY ACCOUNTABILITIES:
Job Specific Accountabilities
Safety Standards
• Align the HSE' systems , policies and procedures in line with the Company Integrated Management System to ensure efficiency and consistency .
• Update and communicate all the relevant Safety policies, procedures, and relevant documents to ensure timely implementation .
• Propose the specifications of safety equipment and materials to meet the protection requirement needed in the plant.
• Identify, and recommend the safety requirements for the technical projects and supplies, to ensure compliance with the company 's overall HSE, and safety standards.
• Recommend on the interface, records and systems to support the communication and reporting with HSE personnel to uplift the efficiency.
Advice on the training and communication materials to ensure proper and aligned terminologies and concepts are placed, in accordance with most recent Safety practices and policies
5.QUALIFICATIONS, EXPERIENCE, KNOWLEDGE & SKILLS:
Minimum Qualification
Bachelor Degree in Safety, Industrial Engineering, or any related engineering fields.
Minimum Experience & Knowledge & Skills
10- 15 years in HSE management and technical safety engineering experience in the Oil & Gas industry ,
specializing in onshore/offshore major projects safety design & loss pn:!vention development
Conversant with Local, National & International HSE Regulations , Codes & Standards ..
Experience in Risk Assessment Studies; i.e. TRA, HAZID, HAZOPS, PSSR, HSEIA, etc.Hands-on Management Systems , Safety Design, Aspect & Impact Studies, and Project Management.
Professional Certifications
A Degree in Occupational HSE/Process Safety/ Risk Management/Loss prevention from an accredited university/institution
6.TECHNICAL COMPETENCIES:
Knowledgeable about HSEMS, HSES procedures and HSE Best Practices .
Demonstrated interpersonal/teambuilding skills.
Self-starter with ability to drive accomplishments .
At IDC Manpower Supply we understand that the task of providing services of requirement and selection of personnel demands a high degree of integration between the client and its adviser in order to create a partnership that really add value to the process, Our mission is that our clients made their final decisions counting with all the information and local expertise that IDC Manpower Supply makes available to them.
Our firm counts with a team of seasoned professionals with long standing experience in the areas of recruitment and selection of specialized personnel for the oil Industry, who will manage this process end-to-end and assist you in taking the right human resources decision.
Our Parent Company, International Development Company (IDC) is one of the UAE's leading service and supply companies. With its international expertise in the oil, gas, power and water, telecommunication, private industrial projects, construction, petrochemical industries, along with a reputation for progressive and innovative approaches to business, it has experienced rapid expansion and prosperity.
Over the course of 39 years, IDC maintained its continuous coverage of interrelated fields; starting with the oil & gas industry, and its focus on developing countries that are experiencing an increasing need of equipment, spare parts, consumer goods and general industrial supplies. This earned IDC its reputation as a quality supplier of material, equipment and services that are provided by engineers and well-qualified specialists in various fields.