International Development Company Manpower Supply

Featured Employer
Abu Dhabi, United Arab Emirates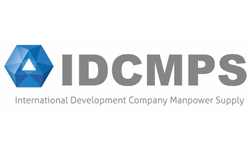 Company: International Development Company Manpower Supply
Skills: Safety Engineering
Experience: 12 + Years
Education: Bachelors/3-5 yr Degree
Employment Type: Full Time Salaried Employee
Location: Abu Dhabi, United Arab Emirates
---
2. ROLE PURPOSE:
In principle, a Drilling HSE Engineer is responsible for providing HSE support and ensures effective implementation of Integrated Health, Safety, Environmental policies and procedures during Drilling and Workover rig operations, providing HSE support to the well site supervisors. Further Drilling HSE Engineer shall monitor and ensure that all operational safety controls are compiled to reduce the risks at all well sites.
4. KEY ACCOUNTABILITIES:
Technical Contribution:
? Promote/demonstrate HSE expectations and HSE culture.
? Develop and ensure that the drilling related HSE Policy and strategic objectives are developed, signed off and reviewed periodically.
? Work in the engineering teams under the direction of senior management preparing and producing HSE deliverables, such as all reports or studies required for approval process of regulatory bodies, and communicating with all concerned parties to bring deliverables for HSE relating drilling operations.
? Manage HSE aspects of procurement of equipment and services including preparation of requisitions, technical bid evaluation, vendor data review, scope development and management, problem solving
? Allocate HSE responsibilities within the drilling organization
? Ensure resource needs are met to fully implement the HSE Management System requirements.
? Ensure effective communication of HSE documentation across the organisation, including all internal and external stakeholders.
? Plans, directs, and controls the development of the divisional specific HSE programs, procedures and training plans in line with corporate guidelines to enhance leadership at rig site and ensure availability of skilled and competent staff during emergencies.
? Makes regular visits well site for meetings/inspections and to make sure all HSE expectations and HSE culture are implemented in onshore and offshore operations.
? Ensure each employee has received the necessary and most appropriate training and training records are maintained.
? Provides technical support and gives work direction to less experienced people. Openly shares knowledge
? Participates in relevant local industry forums
? Provides support to the Emergency Response Team (ERT) in the event of an incident with wells implications
Analysis Reports:
? Preparing periodic and special reports, attending daily coordination meetings of the division,
Policies, Systems, Processes & Procedures :
? Prepare detailed HSE procedures and guidelines for operations.
? Ensure that all corporate and HSE policies and practices are maintained and adhered to.
Technology Enhancement :
? Assess and implement available technologies and services to improve HSE performance
Safety, Health & Environment :
Ensure that Drilling Division complies with all relevant safety, quality and environmental management policies, procedures and controls across all operations and support function and all projects, to guarantee employee safety, legislative compliance, delivery of high quality products/service and a responsible environmental attitude.
? Ensure that all in-country safety, regulatory and environmental guidelines are followed.
7. KNOWLEDGE,SKILLS & EXPERIENCE:
? Degree in an engineering/technology/science discipline or equivalent as minimum
? Minimum 10 - 15 years' experience in the oil and gas industry.
? Minimum 5 years HSE experience at Drilling rig Offshore/ Onshore
? Knowledge in Drilling Operation activities, Drilling Emergencies, and rig site specific safety plans.
? Must be able to execute technical work for FEED and Detailed Engineering Designs (designs, specifications, drawings, etc). Vast Engineering Design Experience is essential.
? Be thoroughly familiar with all HSE related regulations in Abu Dhabi, UAE.
? Be familiar with work procedure of regulatory bodies in Abu Dhabi, UAE.
? Ability to work well with others in a culturally diverse; mutli-functional team environment. Able to interact effectively with peers; service and contractor representatives.
? Be computer literate in Word, Excel, Project, PowerPoint, etc.
? Be good at spoken and written English.
At IDC Manpower Supply we understand that the task of providing services of requirement and selection of personnel demands a high degree of integration between the client and its adviser in order to create a partnership that really add value to the process, Our mission is that our clients made their final decisions counting with all the information and local expertise that IDC Manpower Supply makes available to them.
Our firm counts with a team of seasoned professionals with long standing experience in the areas of recruitment and selection of specialized personnel for the oil Industry, who will manage this process end-to-end and assist you in taking the right human resources decision.
Our Parent Company, International Development Company (IDC) is one of the UAE's leading service and supply companies. With its international expertise in the oil, gas, power and water, telecommunication, private industrial projects, construction, petrochemical industries, along with a reputation for progressive and innovative approaches to business, it has experienced rapid expansion and prosperity.
Over the course of 39 years, IDC maintained its continuous coverage of interrelated fields; starting with the oil & gas industry, and its focus on developing countries that are experiencing an increasing need of equipment, spare parts, consumer goods and general industrial supplies. This earned IDC its reputation as a quality supplier of material, equipment and services that are provided by engineers and well-qualified specialists in various fields.