Baker Hughes

Featured Employer
China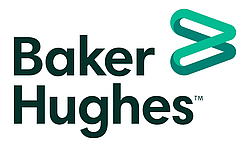 ---
Job Requirements At Baker Hughes, we are building a Talent Community of highly talented and motivated professionals for future job roles. If you match the described job role and are as excited as we are to have you on-board in the future, please hit the apply button to be a part of our Talent Community.As a member of our talent community, you will be amongst the first to get exclusive news about Baker Hughes, various cool projects we are working on, our employee success stories and new job opportunities you may be interested in.Role Summary/Purpose:
In this role as a lead data scientist, you will lead all data science development & algorithm for digital inspection applications, including Automatic Defect Recognition (ADR) and Remote Monitoring and Diagnosis (RMD). Build on and create new data science methods that are suited to problems of interest. Identify and develop new methods, Identify and lead partners in data science to deliver solutions that serve GEIT products.
Essential Responsibilities:
The data scientist is involved in all aspects of the product development ranging from requirements analysis, feature development, through prototype generation and testing, to final design validation, documentation, and product release.
In this role as a software engineer you will:
Build and deliver key data science models for all digital inspection applications, including Automatic Defect Recognition (ADR) and Remote Monitoring and Diagnosis (RMD).
Lead the technology development with internal and external partners to deliver key new data science and analysis technologies
Drive and enable differentiating digital and data driven capabilities across the Inspection Technologies product landscape
Monitor key product metrics, understanding root causes of changes in metrics
Explore and examine data for use in predictive and prescriptive modelling to deliver insights customers
Understand, analyze and build on customer use cases to enable data driven insights.
Evaluate and define metrics, conduct exploratory analysis, and propose new roadmap directions for digital inspection
Build key data sets to empower operational and exploratory analysis
Work Experience Qualifications/Requirements:
Strong background in artificial intelligence, machine learning and statistical modeling.
Strong coding skills and experience based on state-of-the-art machine learning, deep learning and knowledge-rule based systems.
Hands-on experience with big data systems with TB to PB scale datasets.
Passion for applying advanced methods, and innovating approaches at the intersection of machine learning, optimization, and computer science.
Proven track record of formulating business problems into concrete mathematical framework and translating analytic results into actionable recommendations
Self-learner and has a thirst of continuing learning with a passion for work, attention to detail, and a can-do attitude
PhD or MS 7+ years of experience in data science, machine learning, AI algorithms, etc.
Communicates effectively in Chinese and English.
A proven fast learner, self-motivated, willing to take challenges.
Willing to travel and interact with global customers; and internal and external partners
*Please remember that joining the Talent Community is not an application for any specific job at Baker Hughes but to have the privilege of being considered for an opportunity that suits your profile on priority.