Baker Hughes

Featured Employer
Houston, Texas, United States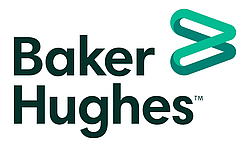 ---
Job Requirements
At Baker Hughes, we are building a Talent Community of highly talented and motivated professionals for future job roles. If you match the described job role and are as excited as we are to have you on-board in future, please hit the apply button to be a part of our Talent Community.
As a member of our talent community, you will be amongst the first to get exclusive news about Baker Hughes, various cool projects we are working on, our employee success stories and new job opportunities you may be interested in.
External Description
Plans and manages the efforts of a specific IT department to provide effective and efficient computer systems enabling the department to meet its business plan. Researches new opportunities for increased productivity from computer technology throughout the organization. Evaluates and applies new computer hardware and/or software technologies within a specific IT department. Provides for and assures that physical and logical security is maintained. Supervises IT personnel. May manage/support one area of specialization in the organization or act as top-level manager in a remote site. Handles special projects as assigned.
Role Summary:
Manage all key aspects of Digital Technology - VMO organization in building the business process to streamline all P2P related activities for Baker Hughes domain leads regarding resourcing including coordination with vendors in SOW creation, raising Purchase Requisitions and coordinating payment approvals. The VMO professional works with our organization and is the liaison with our vendor partners and internal stakeholders. VMO professional will also work to create processes, methodology, governance framework and artifacts for building and operating Vendor Management Office
Essential Responsibilities:
In the role Sr Manager - Program Management, you will:
Work independently and handle frequently changing needs of an organization that is constantly evolving
Oversee all Purchase Requisitions for the organization and ensure completeness and adherence to the organizations policies
Manage Vendor creation and Vendor onboarding
Act as the liaison and point of contact for our vendor partners and internal stakeholders.
Coordinate and follow up on issue resolutions, which require business insight and business process expertise
Lead contact for the internal resource / project planning system
Interact with many other group's internal team to lead and deliver elite products in an exciting fast-paced environment
Manage Vendor Performance , Issues and Escalations
Lead training workshops for the organization on VMO activities
Provide training materials for the VMO organization
Review all Statement of Work provided by the vendors for valid and reasonable content and ensure the SOW's are complete and accurate
Connect with stake holders to identify BI and Reporting needs and working with Analytics team to implement them
Create and distribute various reports and dashboards periodically with useful matrices
Keep track of Software Licenses and renewals
Establish ROB for Vendors and Internal Entities
Have complete understanding of P2P process
Have clear understanding of importance of P2P business processes
Be able to create, refine and document P2P business processes as part of building VMO organization
Work Experience Qualifications/Requirements:
Bachelor's Degree from an accredited college or university (OR Highs School Diploma / GED from accredited school or institution with minimum 9 years of experience in the field of Supply Chain, vendor management, and/or project management)
Minimum 5 years of experience in the field of Supply Chain, vendor management, and/or project management
Desired Characteristics:
MBA from an accredited college or university preferred
PMP Certification by the Project Management Institute is preferred
Direct experience taking care of sensitive and confidential information with integrity
You have experience with MS Office, MS Project, Visio and other productivity tools
Ability to work successfully in a team environment and build effective working relationships inside and outside the group is critical
Excellent communication and prioritization skills; know when to delegate issues upward and effectively work with all levels of the organization
Ability to establish and maintain effective business partnerships
Shown problem resolution, decision-making and analytical skills with keen attention to detail with limited supervision
An ability to work well and productively, always projecting a positive outlook in a fast-paced, sometimes stressful environment
You will have a combination of business acumen and technical knowledge
You have familiarity in the different stages of the SLC process and the interrelationships with resourcing at each stage
Must have experience with project management and working with project managers and vendors
Must have consistent record of accomplishment in highly demanding environment and driving initiatives to completion
You have a successful record of accomplishment in all aspects of the project development lifecycle
Experience in the support of senior Digital Technology team members, strong written, verbal, and presentation skills are critical
Successful interaction with management of multiple technical teams in an on /off shore model is important
Excellent organization skills, acute attention to detail, ability to handle multiple tasks in a fluid, time sensitive and dynamic environment
Experience in building relationship with Vendors and other stakeholders (internal and external)
Experience with Strategic / Preferred Vendor Programs
Excellent written and verbal communication skills
You have strong problem-solving abilities with the ability to anticipate change and act efficiently
A high level of integrity and discretion in handling confidential information and professionalism in dealing with people at all levels is imperative
You possess critical thinking and a "can-do" attitude for all situations
Locations:
*Please remember that joining the Talent Community is not an application for any specific job at Baker Hughes but to have the privilege of being considered for an opportunity that suits your profile on priority.