Baker Hughes

Featured Employer
Houston, Texas, United States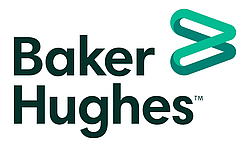 Company: Baker Hughes
Skills: Project Management
Experience: 5 + Years
Education: Bachelors/3-5 yr Degree
Location: Houston, Texas, United States
---
Job Requirements
At Baker Hughes, we are building a Talent Community of highly talented and motivated professionals for future job roles. If you match the described job role and are as excited as we are to have you on-board in future, please hit the apply button to be a part of our Talent Community.
As a member of our talent community, you will be amongst the first to get exclusive news about Baker Hughes, various cool projects we are working on, our employee success stories and new job opportunities you may be interested in.
External Description
This role is responsible for P&L of product(s) with revenue influence/target in the range of $10-50M USD per year. The person is skilled across product management functions and skilled/knowledgeable in technical domains related to the portfolio. This role reports to a Director, Sr Director or Executive Director Product Management and is responsible to create strong working relationship & influence across product management, engineering and other functional groups to execute the strategy within CoE, across BH businesses, partners and customers. The person may mentor one or more junior product managers. Will engage customers at executive/technical levels to present strategy/roadmap/feature overview, collect requirements, create/refine strategy and formulate road map.
Role Summary:
Responsible for developing, implementing and sustaining sourcing systems/processes, horizontally, across product companies in support of the value chain. Provides technology leadership including architecture, implementation and sustenance of systems. Works with a single team, across teams, Baker Hughes Oil Field Services Product Company, or entire Baker Hughes product companies to implement digital technology strategies. May manage employees or contractors in multiple distinct areas of work.
Essential Responsibilities:
In this role of Senior Technical Product Manager, you will:
Be Responsible for identifying opportunities for process standardization across product companies and geographies, to drive measurable value that impacts Baker Hughes financials
Owns, manages and nurtures the relationship with internal sourcing & procurement partners, seeks alignment in vision, strategy and tactical actions. Communicates effectively across the organization. Manages business expectations, evaluates risk, generates alternatives, and balances priorities and service level.
Understands current business initiatives, technology trends and best practices for value creation.
Manages DT product lifecycle from cradle to grave, including vendor relationship, responsible for overall feasibility of solution deployed
Pragmatic Solution builder that understands the balance between Process, People and Technology. Works collaboratively with peer DT colleagues. Adheres, follows and improves shared DT procedures. Establish alliances and foster affinity and team spirit.
Manages DT program / project / agile teams, including cross-functional staff or external consultants. Develop high-performing teams through functional and technical leadership skills. Provides functional/technical assistance to the team in implementing eProcurement solutions.
Product management for various Ariba functionality/modules. Ability to advice on best mechanisms in Ariba to respond to business needs
Facilitate Requirement gathering session, document business requirements; perform FIT Gap Analysis, document decision, Maintain Ariba configuration work book and coordination of deployment activities
Perform functional and integration testing, respond to 'how to' application configuration and functional questions
Monitor integration points between SAP ERP and Ariba, troubleshoot and support integration errors and work with internal IT to resolve issues
Recommending approaches for new or improved supply chain processes
Work Experience Qualifications/Requirements:
Bachelor's Degree in Computer Science or in "STEM" Majors (Science, Technology, Engineering and Math) field from an accredited college or university
Minimum 5 years of experience along with established leadership across the discipline and function
Minimum 5 years of experience in implementing eProcurement tools like Ariba especially in P2P (Buying and Invoice) module
Minimum 5 years of experience in SAP and/or Oracle ERP procurement modules and sourcing tools
Eligibility Requirements:
Travel 50% of the time, as required
Work out of an office located in Houston TX
Desired Characteristics:
Proven track record of setting targets, executing a plan, and delivering results. Proven track record of strong project/solution management within at least one discipline and/or expertise within the discipline. Measures the impact of trends (cyclical or a shift) and takes action
Strong cross-functional collaboration and influencing skills from both a strategic and technical standpoint across the function and business in a complex global matrix organization. Places high emphasis on strategy & influence. Ability to influence at the peer level is key
Ability to decompose problems and make decisions when problems or solutions are not 100% defined. Strong business analysis and problem problem-solving skills. Ability to plan and provide structure and organization in a fast paced, changing environment. Effectively manages risk and uncertainty for self and team. Proactively identifies and removes project obstacles or barriers on behalf of the team
Ability to interact at all levels of the organization, and with other Baker Hughes businesses and partners. Experienced managing projects cross teams and across discipline.
Ample experience with sourcing & eProcurement processes and tools especially Ariba along with other business processes such as finance, procurement, inventory etc.
Experience in implementing and deploying eProcurements tools like Ariba, iSupplier etc.
Experience and understanding of the Systems Development Lifecycle
Excellent computer skills and proficiency in Power Point, Excel, Word, and Outlook
Experience using Excel or MS Project as a project management tools
Experience with Visio flow charting and MS Access a plus
Locations:
·
*Please remember that joining the Talent Community is not an application for any specific job at Baker Hughes but to have the privilege of being considered for an opportunity that suits your profile on priority.