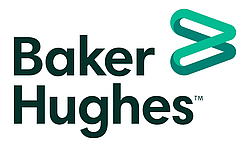 ---
Job Requirements
At Baker Hughes, we are building a Talent Community of highly talented and motivated professionals for future job roles. If you match the described job role and are as excited as we are to have you on-board in future, please hit the apply button to be a part of our Talent Community.
As a member of our talent community, you will be amongst the first to get exclusive news about Baker Hughes, various cool projects we are working on, our employee success stories and new job opportunities you may be interested in.
Role Summary:
This role is responsible for going into the field and assisting with the installation of the ESP pumps into well for the customer. Responsible for the overall assessment of the field service technicians. Participation of daily, weekly and monthly meetings is required. Other duties will include troubleshooting the different controllers, mechanical and electrical work and the completion of paperwork.
Essential Responsibilities:
Assists with the installation/pulling of ESP (Electrical Submersible Pumps)
Will provide assessments of Field Service Technicians
Responsible for the electronic submission of assessment documentation
Assists with testing down hole ESP equipment
Will require extensive travel and time away from home
Compliance with HSE and Baker Hughes Core Values
Work Experience Qualifications/Requirements:
Preferred 1 year of experience as an Electrical Technician
Preferred experience in Oil and Gas Industry
Preferred experience and knowledge of ESP installations, ESP pulling/lay downs, cable splicing, VSD setups and ESP start ups
Must have excellent written and verbal communication skills
Must have proven leadership qualities and experience
Must be able to communicate effectively with Field Service Technicians to accomplish performance requirements
Must have a basic knowledge of MS Office (Basic Computer knowledge)
*Please remember that joining the Talent Community is not an application for any specific job at Baker Hughes but to have the privilege of being considered for an opportunity that suits your profile on priority.