Baker Hughes

Featured Employer
Houston, Texas, United States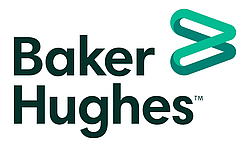 Company: Baker Hughes
Skills: IT - Analysis & Management
Experience: 4 + Years
Education: Bachelors/3-5 yr Degree
Location: Houston, Texas, United States
---
Roles and Responsibilities:
In this role, you will:
Responsible for driving Projects and operational excellence of the Data and Analytics platform, managing the Eco System of the Cloud platform solutions.
Manage executive communications and support overall Baker Hughes (BH) cloud strategy.
Partner with product & leadership teams including CTO, CISO and various shared org, Business Functions, service providers ensuring the overall service delivery with high integrity and quality of service.
Proficient in multiple ETL /MDM tools.
Implement Data warehouse & Big/Small data designs with automated MDM and data quality capabilities.
Integrate domain data knowledge into development of data requirements.
Look across multiple systems, understands the purpose of each system and defines data requirements by systems.
Identify downstream implications of data loads/migration (e.g., data quality, regulatory, etc).
Effective management of the AWS Cloud Platform & On-Premise infrastructure services and development & support of strategic objectives with Business outcome ensuring they are achieved within the Baker Hughes established guidelines.
Accountable for synchronizing functions to deliver services in accordance with service level agreements/guidelines and ensuring adoption of best practices and standards.
Build an extraordinary, industry-experienced D&A Platform Operations team to manage and deliver technical solutions and highly available/reliable/scalable operating services
Define key performance and Operational Metrics, tracking/monitoring to achieve customer/business objectives
Work closely with Senior Directors & Leadership team to build and execute cloud and On-Premise infrastructure operational road map that will define the next generation of Data & Analytics technology & Platform.
Partner with Application Owners including migration of applications to the cloud, ERP, Business Data into Datawarehouse / Data Lake, and partnership on cyber security (this role is responsible for ensuring cyber security processes and controls are followed relating to BH Data & Analytics Platform).
Identify and champion best practices for operational success with cloud /software defined infrastructure based technology and deployment models.
Lead work streams across enterprise with a focus on providing high levels of production system performance; enabling disciplined, process-based execution; improving ongoing efficiency, cost transparency and consumption; and enhancing information security.
Develop future state technology scenarios. Serve as the Escalation Point of Contact for all platform operations relating to Data & Analytics platforms.
Work closely with D&A Pillar leaders representing various Business functions and partner in global technology transformation across all Cloud initiatives.
Foster a culture of transparency, collaboration and innovation that will attract and retain exceptional talent.
Drive execution and manage risk across multi-disciplinary teams comprised of stakeholders from Baker Hughes Businesses, Customers and Partners
Handle Day-to-Day operational issues at the highest of professional standards and juggle multiple requests from customers, from deep technical discussions on the D&A Platform; Align Cloud functionalities and new opportunities for development to customer use cases
Demonstrate the highest levels of leadership integrity, openness, compliance and honesty in all business interactions
Has the deep understanding of the Big Data and Analytics - On Premise and Cloud based technical solutions
Balance priorities between tactical & strategic initiatives
Required Qualifications:
Bachelor's Degree in Computer Science or "STEM" Majors (Science, Technology, Engineering and Math).
A minimum 4 years of professional experience.
Desired Characteristics:
Technical Expertise:
Ideal candidate has a technical background, tech savvy, creative passion, coupled with deep analytical ability, clear & concise communication
Experience in Cloud Platform - preferably AWS technologies, including cloud automation experience - driving business outcome
Demonstrated solid experience supporting Large Enterprise - Data and Analytics platform - including migration of On Prem to AWS & Support BH Cloud Strategy
Passionate about driving change and influence across enterprise
Confidence and proven ability to influence and work across multiple key stakeholders
Solid Analytical Skills & Proven ability to respond to operational needs
Demonstrated ability to manage multiple priorities and achieve quality results
Strong oral, written communication skills and interpersonal skills
Strong interpersonal and leadership skills
Demonstrated ability to analyze and resolve problems & also to lead large programs
Ability to document, plan and execute programs & Communicate progress at various levels
Established project management skills & Proficient with presentation skills in a large multinational firm
Proven management and organizational experience, including coordinating multiple people / projects simultaneously
Strong ability to influence peers and leadership team
Ability to contribute to defining a strategic vision and to articulate it in front of a variety of audiences
Self-motivated and team-oriented, able to work both autonomously and effectively as part of a geographically dispersed team
Demonstrated experience leading and influencing across a complex, global matrix organization
Ability to plan and provide structure and organization in a fast paced, changing environment
Strong understanding of the Data Classifications, Cloud Security, Automation of Operational Activities
Implement solutions for optimizing cost, Improving Performance and availability through innovative ways
Uses critical thinking skills and disciplined approaches to help leaders and leadership teams resolve issues and define solutions.
Domain Knowledge:
Demonstrates knowledge of business' structure (P&Ls) & the levers that support the business goals.
Offers data solutions as a method to achieve bus objectives. Knowledgeable about pricing and cost drivers for Services model(s) of their business; aware of services models of other Baker Hughes businesses.
Understands basic functionality and interoperability of product modules / components.
Does a comparison analysis of trends, implements action towards new direction/trend.
Articulates the value proposition of existing technology capabilities and maps them to customer requirements to minimize incremental cost of development.
Leadership:
Works effectively with multi-disciplinary teams (e.g., UX, Baker Hughes Business teams) and understands the interconnections between them.
Uses teamwork skills to achieve goals, solve problems, and manage conflict.
Understands strengths and weaknesses of team members, and consistently leverage these to achieve goals.
Creates a trusting and cooperative environment fostering creativity and knowledge sharing.
Identifies multiple solutions & provides in depth scenario analyses.
Identifies and explores alternative solutions. Effectively transitions the solution creation process into action. Identifies solutions that can be proven as both feasible and efficient for creating business value. Prioritizes effectively.
Demonstrated awareness of presentation and influencing skills
Personal Attributes:
Asks appropriate questions needed to translate an abstract problem into a quantifiable analysis for identifying solutions.
Seeks out processes and ideas that are out of the norm.
Continuous leaner.
Demonstrated awareness of how to succeed in ambiguous circumstances
Baker Hughes Company is an Equal Opportunity Employer. Employment decisions are made without regard to race, color, religion, national or ethnic origin, sex, sexual orientation, gender identity or expression, age, disability, protected veteran status or other characteristics protected by law.