Saudi Aramco (ASC)

Featured Employer
Saudi Arabia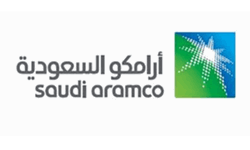 Company: Saudi Aramco (ASC)
Skills: Maintenance Engineer
Experience: 15 + Years
Education: Masters Degree
Location: Saudi Arabia
---

Req Number: 17323BR

Position Description:
We are seeking to hire an experienced Asset Maintenance Engineer to work for the Corporate Maintenance Services (CMS) Division based in Dhahran, Saudi Arabia.

CMS continuously promotes and drives changes toward achieving and sustaining excellence in maintenance. CMS focuses on developing and implementing maintenance solutions in plant reliability, turnaround, maintenance systems, and maintenance workforce development.

CMS develops corporate maintenance KPIs to monitor Saudi Aramco maintenance organizations' performance. CMS provides the required assistance for the maintenance organizations to overcome their performance gaps. In addition, CMS works with supporting organizations to ensure that services provided to maintenance organizations are optimized.

Primary Role

Provides technical expertise, professional assistance, and guidance in the development and implementation of maintenance improvement strategies.

Originates solutions to unusual or unique maintenance problems. Recommends cost-effective maintenance solutions. Looks for ways to introduce new technology to enhance Company profitability and productivity.

Participates as a technical expert or arbitrator in contract disputes.

Coordinates and/or furnishes expert maintenance consultations within his area of expertise to all Saudi Aramco maintenance organizations in the Upstream and Downstream operations.

Originates and directs special studies in such areas as long-range organizational planning, training, optimum equipment life, and manpower utilization.

Develops and maintains Saudi Aramco Maintenance General Instructions and Design Best Practices.

Represents Maintenance in technical discussions related to new plant design, equipment selection, and parts improvement.

Undertakes special assignments requiring extensive technical experience and discretion.

Minimum Requirements:
As successful candidate, you must have a bachelor's degree in an engineering discipline and a master's degree from an accredited university. It is essential you also have the Sixth Sigma black belt certification. You must demonstrate a strategic thinking capability and should also be analytical with strong organizational abilities. You should have experience in market research and business operations.

Fifteen years of experience, ideally in the oil and gas sector, with high-level expertise in asset maintenance, strategic planning, organizational modelling, process mapping, change management, reliability, maintainability, and risk and turnaround management.

A proven track record of managing asset management strategies and be able to demonstrate an in-depth understanding of the technical and commercial risks involved in energy projects.

Experience in conducting industry benchmarking studies to measure key corporate and operational objectives and provide recommendations to senior management.

Able to manage outsourced services and drive performance improvements and optimization.

Excellent knowledge of industry best practices and ability to monitor and provide reports using Big Data Analytics IT Tools.

Ability to demonstrate excellent communication skills, and the ability to build strong relationships and work effectively within teams.

Experience of Enterprise Management Systems such as SAP PM/Maximo, Meridium APM, NRX Asset Hub, Asset Answers or R/SAS/Rapidminer/Python, SQL/MS Access.

Proven experience as a Strategic Planner or Business Consultant and understand market research.

Duties & Responsibilities:
The successful candidate will be required to perform the following:

A. Provide strategic maintenance insight to all corporate maintenance stakeholders through conducting corporate performance analyses, benchmarks, and industry reviews to align CMS efforts in supporting decision-makers.

B. Carry out optimization studies of Corporate Maintenance processes such as material procurement and contract services using Lean Operating Methods, Six Sigma, and other optimization tools.

C. Suggest best-in-class programs to better manage existing and newly introduced assets.

D. Develop plans to materialize strategy and analyze business proposals. Develop and lead implementation of CMS long-strategic plan and focus areas.

E. Review and provide consultancy in proposed field organizations structure using organizational modelling.

F. Review, revise, and introduce governance of reliability, maintainability, and turnaround processes and how to enforce change management.

G. Perform technical and commercial risks analysis and studies on managing asset and its effect on oil and gas production.

H. Create and analyze maintenance financial and budget reports to make strategic recommendations. This involves collaborating with the financial team and field organizations.

I. Research competition to identify threats and opportunities. Conduct and/or facilitate consultant industry benchmarking studies to measure key corporate and operational objectives and provide recommendations to upper management.

J. Provide consultancy in modeling outsourcing corporate services and strategizing support services provision.

K. Utilize experience in Big Data Analytics IT Tools to perform in-depth analysis of Saudi Aramco equipment historical data and recommend best practices to overcome gaps to reach industry best-in-class trends.

L. Utilize experience of Enterprise Management Systems to analyze equipment performance and maintenance Key Performance Indicators and provide technical scientific data-driven evidence of improvement opportunities and recommend gap-bridging strategies.

M. Conduct corporate maintenance performance analyses, provide corporate maintenance planning and forecasting, and issue periodic corporate maintenance performance reports.

N. Lead the efforts of data collection, evaluation, and ranking for the President's Maintenance and Reliability Excellence Award, provide Corporate Management with the results annually, together with supporting analysis. Maintain the award's evaluation criteria, resolving existing issues, and identifying areas for improvements and updates.

O. Maintain and update the Saudi Aramco Maintenance Council (SAMC) charter and bylaws. Understand and shape SAMC and CMS strategy and mission. Conduct decision analyses to aid SAMC in corporate maintenance decision-making. Lead the preparation efforts for the SAMC annual update to the Management Committee.

P. Establish and maintain a communications channel with CMS partners within Saudi Aramco. Identify potential external partners of CMS and establish a communications channel with them (including partners in academia, industry, and other professional entities). Liaise with internal customers within Saudi Aramco on general CMS activities that do not belong to any other group (e.g., future Voice of Customer activities).

About us:
Saudi Aramco's Industrial Relations (IR) Business line is dedicated to building, maintaining and enhancing the relationships the Company develops with people and institutions inside the Kingdom and around the world. It is through the IR business line that the Company cares for the health, wellbeing and security of its employees and their families, maintains the high quality of life found in Company communities, operates the school system for the children of expatriate employees, and communicates with various audiences through a variety of media, including print publications, events, films and websites. Saudi Aramco operates one of the largest and most successful industrial and professional training programs on the planet to ensure that its employees are provided with the training they need to meet emerging challenges. The Company's wide-ranging corporate citizenship activities, which focus on the areas of environmental protection, knowledge, community and the economy, are also the responsibility of the IR business line.

Every day, our multinational team of more than 70,000 people combines passion, purpose, and performance to achieve a common objective: unlocking the full potential of the Kingdom's resources to create more value for our company and more opportunities for people at home and around the globe.
Join us at Saudi Aramco.
Saudi Aramco is ranked in the Global Top 10 in Rigzone's 2019 Ideal Employer Rankings - find out more here.