Saudi Aramco (ASC)

Featured Employer
Saudi Arabia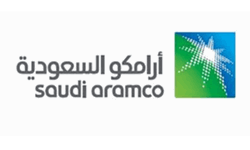 Company: Saudi Aramco (ASC)
Skills: Accounting, Dynamic Positioning
Experience: 10 + Years
Education: High School/Secondary
Location: Saudi Arabia
---

Req Number: 17598BR

Position Description:
The tax accountant will work in the Global Tax Compliance & Reporting organization (GTC&R) and will work on Saudi Aramco global tax accounting and compliance activities. For this purpose, responsibility for income tax accounting and compliance also includes responsibility for Zakat. The responsibilities include the accuracy of income tax accounting, consolidation, notes and other disclosure for the consolidated financial statements of SAO pursuant to International Accounting Standards, and providing global governance and quality control over tax compliance matters for the worldwide enterprise, including Zakat, income tax and indirect taxes. The tax accountant is responsible for providing certain compliance and reporting services to subsidiaries and joint ventures in the Kingdom of Saudi Arabia (KSA), as described below. In addition, the tax accountant has oversight and responsibility for the implementation of any new taxes, such as value added tax (VAT), as well as other changes to the tax laws.

The tax accountant provides a wide range of business advisory services as they relate to tax compliance and income tax accounting.

Scope
The tax accountant is responsible to provide tax compliance and tax accounting services to Saudi Arabian subsidiaries and joint ventures as well as ad hoc services as required, and VAT implementation and compliance. The tax accountant may have visibility to senior management within SAO.

The tax accountant has responsibility for offering a wide range of business support to improve corporate decision making given that tax is a significant expense of the enterprise, and the Company's tax expense and effective tax rate are critical metrics for public shareholders. The tax accountant interacts with all of SAO's subsidiaries and joint ventures from date of formation onward and serves as the single point of contact for tax compliance and income tax accounting matters throughout the global organization.

Principal contacts
Internal: In the course of providing services and developing plans and recommendations, the tax accountant experiences interaction with all levels of management, including the Senior Vice President of Finance, Strategy and Development and the Controller. The tax accountant also interacts and coordinates with Tax Counsel. The tax accountant needs to establish good working relationships with the persons responsible for entity income tax accounting and tax compliance within subsidiary and joint venture companies to ensure adequate global oversight.

External: The organization is likely to require the assistance of external consultants in respect of annual tax compliance filings in new and complex tax jurisdictions. The tax accountant is responsible for regular interaction with external consultants ensuring timely and high quality output. The tax accountant may also interact with external auditors to address questions or clarify matters related to annual tax filings and disclosures. The tax accountant may also interact with the General Authority for Zakat and Income Tax with respect to Saudi Arabian tax and zakat matters, in conjunction with Tax Counsel.

Minimum Requirements:
A. At least 10 years of experience in complex, multinational tax matters and deep experience with tax accounting; understanding of Saudi Arabia Zakat Laws is preferable;
B. Certified Public Accountant, Chartered Accountant or equivalent qualification;
C. Preferably major global energy company experience and demonstrated ability to drive global consistency;
D. Deep financial management skills and overall business acumen;
E. Strong understanding of financial accounting principles, preferably under IFRS although equivalent experience with other generally accepted accounting principles will be considered;
F. An analytical mind set, process orientation, organized and structured approach to problem solving and ability to work under pressure;
G. Excellent interpersonal skills and interest in building an effective internal network; and
H. Excellent command of oral and written English; fluency in Arabic language is preferable.

Duties & Responsibilities:
A. Performs leadership and managerial functions common to a tax accountant.
B. Provides framework guidelines to implement organizational responsibility for the administration of all tax compliance and tax accounting matters globally and for ad hoc projects.
C. Assists in the accounting for income tax activities for Saudi Aramco globally including overall process, consolidation, notes and other disclosure, ensuring the involvement of all relevant stakeholders where required. This includes approving tax accounts and tax disclosures in the consolidated financial statements.
D. Represents the Controller and the Senior Vice President of Finance, Strategy and Development in tax related matters.
E. Oversees income tax compliance globally, including exercising key quality controls, and is the global process owner for income tax accounting and tax compliance, which includes direct taxes, indirect taxes and Zakat.
F. Defines, documents and implements operating procedures globally and maintains effective controls over tax accounting and tax compliance.
G. Makes decisions on complex and technical tax matters including accounting judgments with respect to uncertain tax positions and realization of deferred tax assets, while ensuring auditable documentation is maintained.
H. Performs the role of a subject matter expert on accounting for income taxes and reporting disclosures related to income taxes.
I. Identifies tax issues with respect to tax compliance and income tax accounting, provides advice and identifies solutions which are communicated to relevant stakeholders for execution.
J. Liaises throughout the financial, accounting and reporting teams and builds collaborative relationships with joint venture and subsidiary Controller/Finance organizations.
K. Establishes and maintains excellent relationships with subsidiary and joint venture finance and tax staff as well as service providers and interacts regularly with the Tax Counsel.
L. Ensures the accuracy of the tax figures and estimates included within planning, financial reporting, mergers & acquisitions analysis and financial models for transactions and business investments.

About us:
As an integrated, global petroleum enterprise with operations in Saudi Arabia, Europe, the United States and the Far East, Saudi Aramco is one of the cornerstones of the world's energy supply. Saudi Aramco has a proud legacy of accomplishment in the oil and gas industry. In recent years, the Company has been creating downstream joint and equity ventures, both in Saudi Arabia and in China, and is exploring additional opportunities in refining and petrochemicals. Projects such as these, combined with Saudi Aramco's stature - both as a corporation and as a corporate citizen - in the Kingdom and wherever the Company does business, make for a challenging and rewarding work environment for the personnel of the Finance business line.

Every day, our multinational team of more than 70,000 people combines passion, purpose, and performance to achieve a common objective: unlocking the full potential of the Kingdom's resources to create more value for our company and more opportunities for people at home and around the globe.
Join us at Saudi Aramco.
Saudi Aramco is ranked in the Global Top 10 in Rigzone's 2019 Ideal Employer Rankings - find out more here.