Saudi Aramco (ASC)

Featured Employer
Saudi Arabia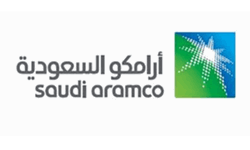 ---

Req Number: 17772BR

Position Description:
We are seeking a Utilities Specialist to join the Energy Systems Division (ESD) of Saudi Aramco.

The ESD is responsible for providing utility and energy efficiency support and solutions for all Saudi Aramco industrial and non-industrial facilities.

The Utility System Engineer primary role is to provide technical and economic services and process expertise related to Utility Systems including but not limited to selection of best applications and technologies to best fit process requirements.

Minimum Requirements:
As a Facilities Planning Specialist within the Utilities Group, your primary role is to:

As the successful candidate you will hold a Bachelors degree (Advanced degree preferred) in chemical engineering or Mechanical Engineering from a recognized and approved program.

The candidate shall hold a professional Engineer license /designation (e.g. P.E, P.Eng) or a Chartered Engineer (C.Eng).

You will have seven to ten years of industry experience in the area of utility systems design, in addition to strong operating background.

Your Experience Includes the Following:

Demonstrate experience, strong and up-to-date engineering knowledge of the design, operation and troubleshooting of one or more of the following Utility Systems; power generation / cogeneration, boilers, steam turbines, power distribution, heating fluids (steam and oil), cooling water, condensate and process water treatment/ desalination, instrument air, nitrogen-purge gas, and fuel gas.

Familiarity with industry wide process simulation software for utility systems design, assessment and diagnosis.

Knowledge of applicable international regulations, codes and standards.

Possess the skills to manage his/her own work, and the work of others.

Possess excellent computer and oral/written presentation skills.

Computer literate with an advanced level of experience in the use of Microsoft Office products with VBA.

Experience with utilities systems simulation and optimization specific software.

Experiences on hydraulic analysis of steam, liquid and gas networks using simulation and optimization tools.

Duties & Responsibilities:
You will be required to perform the following:

Working closely with operation personnel to understand their needs and produce designs and services to meet these expectations.

Develop utility systems plans for review and incorporate new technologies in Saudi Aramco's standards to be further implemented in oil and gas processing, oil refining, and petrochemical complexes.

Develop the conceptual design for scoping of the utilities systems.

Review and approve the engineering calculations and design packages for the utilities systems.

Conduct continuous improvement studies for utilities systems.

Review existing utility systems to identify improvement opportunities, potential problems, and remedies to existing problems.

Deliver presentations to international audiences of experts and publishes technical papers.

Mentor junior engineers.

Propose and establish utility systems related standards.

Deliver in-house training courses.

Work independently and create a positive work environment.

Possess excellent command of spoken and written English.

Demonstrate excellent technical report writing and presentation skills.

Act as a technical advisor and provide timely operational support to Saudi Aramco's oil and gas processing, oil refining, integrated refining, petrochemical complexes and engineering organizations.

About us:
The Engineering & Project Management (E&PM) business line studies, plans and oversees the construction of the Company's new facilities, including some of the biggest and most complex projects in the petroleum industry. Recently, Saudi Aramco completed the largest capital program in its history that included new or expanded oil, gas and petrochemical facilities, raising maximum sustainable crude oil production capacity to 12 million barrels per day and significantly increasing gas production and processing capacities. Among the recently completed projects was the largest crude oil increment in the history of the industry: Khurais, with a production capacity of 1.2 million barrels per day. More challenges lie ahead, with a slate of new or expanded oil, gas, refining and petrochemical projects in the works. E&PM also manages the Company's Research & Development Center where scientists investigate topics such as the desulfurization of crude oil, advanced fuel formulations for next generation combustion engines, and reservoir nano-scale robots (Resbots™) for injection into reservoirs to record their properties.

Every day, our multinational team of more than 70,000 people combines passion, purpose, and performance to achieve a common objective: unlocking the full potential of the Kingdom's resources to create more value for our company and more opportunities for people at home and around the globe.
Join us at Saudi Aramco.
Saudi Aramco is ranked in the Global Top 10 in Rigzone's 2019 Ideal Employer Rankings - find out more here.