Saudi Aramco (ASC)

Featured Employer
Saudi Arabia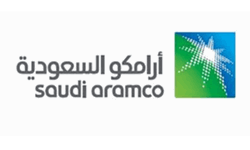 ---

Req Number: 17778BR

Position Description:
Facilities Planning Department (FPD) is responsible for the development and coordination of the capital program throughout the Company.

The successful candidate will be part of the Pipelines, Distribution & Terminals Facilities Planning Division (PD&TFPD) within FPD.

The Pipelines, Distribution & Terminals Division (PD&TFPD) comprises the Pipelines Group, Distribution Group, Terminals Group, and Master Plans & Major Studies Group.

The activities of PD&TFPD include: developing Field Master Plans and Facilities Design Basis, conducting studies and economic evaluations, developing business investments justifications and evaluating alternative scenarios for capital projects, coordinating project designs and securing investment funds.

Minimum Requirements:
A potential candidate for this position, should have:

Education: B.S. in Mechanical Engineering.

Experience: Twelve (12) years, preferably in the oil industry or similar process industry, where the incumbent is clearly recognized as an expert in his/her field.

Thorough knowledge of engineering practices and economic principles, calculation methods, International design, Codes, Standards and Specifications.

Excellent written and oral technical presentation skills.

Duties & Responsibilities:
As a Pipeline Facilities Planning Specialist, your primary role is to:

Conduct studies of major additions and/or upgrades to existing pipeline facilities.

Perform system hydraulics and economic analysis of existing and new pipeline facilities.

Interface with operating organizations, engineering and project management team.

Create presentations to Corporate Management on pipeline issues.

Full-time advisor and consultant to Saudi Aramco management.

About us:
The Engineering & Project Management (E&PM) business line studies, plans and oversees the construction of the Company's new facilities, including some of the biggest and most complex projects in the petroleum industry. Recently, Saudi Aramco completed the largest capital program in its history that included new or expanded oil, gas and petrochemical facilities, raising maximum sustainable crude oil production capacity to 12 million barrels per day and significantly increasing gas production and processing capacities. Among the recently completed projects was the largest crude oil increment in the history of the industry: Khurais, with a production capacity of 1.2 million barrels per day. More challenges lie ahead, with a slate of new or expanded oil, gas, refining and petrochemical projects in the works. E&PM also manages the Company's Research & Development Center where scientists investigate topics such as the desulfurization of crude oil, advanced fuel formulations for next generation combustion engines, and reservoir nano-scale robots (Resbots™) for injection into reservoirs to record their properties.

Every day, our multinational team of more than 70,000 people combines passion, purpose, and performance to achieve a common objective: unlocking the full potential of the Kingdom's resources to create more value for our company and more opportunities for people at home and around the globe.
Join us at Saudi Aramco.
Saudi Aramco is ranked in the Global Top 10 in Rigzone's 2019 Ideal Employer Rankings - find out more here.