Saudi Aramco (ASC)

Featured Employer
Saudi Arabia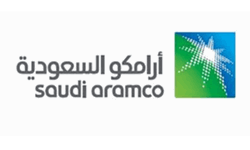 Company: Saudi Aramco (ASC)
Skills: Asset Integrity Engineer
Experience: 9 + Years
Education: Bachelors/3-5 yr Degree
Location: Saudi Arabia
---

Req Number: 17982BR

Position Description:
We are seeking an Asset Integrity Specialist (AIS) to join the Asset Reliability & Integrity Management Division (AR&IMD) of Consulting Services Department (CSD).

The AR&IMD is responsible for providing, developing, and overseeing the implementation of the corporate Asset Integrity Management System (AIMS) with an aim to achieve excellence in operational safety.

The AIMS program includes the Asset Integrity Framework, to govern the establishment of Process Safety Basic Requirements (PSBR) proactively during the design and construction stages, and then sustaining the PSBR throughout the remaining stages of the asset lifecycle.

The AIS's primary role is support the Asset Integrity Group with the development of Integrity Performance Standards (IPS), creation and revision of AIMS related manuals, standards and procedures, establishing attributes of AIMS, such as KPIs, roles and responsibilities, competencies, and tools and technologies utilized to improve and sustain operational safety.

Other tasks for the position include evaluating the efficiency of AIMS and suggesting improvements to help the Company achieve Best-in-Class asset integrity and process safety.

Minimum Requirements:
As the successful candidate you will hold a Bachelor's degree in Engineering from a recognized and approved program. An advanced degree is preferred.

You will have 9 years of experience in the oil industry or a similar process industry, such that the incumbent is clearly recognized as an expert in his field.

Duties & Responsibilities:
You will be required to perform the following:

Provide the projects management teams and operating facilities with guidance to establishing and safeguarding asset integrity throughout asset lifecycle (i.e., Design, Procurement & Construction, Operation & Maintenance and Decommissioning).

Initiate or conducts special studies for improving facilities or operation; provides specialized technical service in recognized engineering fields; acts as consultant on complex engineering problems; designs and/or projects; coordinates or directs work of other engineers.

Frequently work with engineering design offices in-Kingdom and out-of- Kingdom, acting as the focal point of contact for project reviews and technical matters related to his/her field of engineering.

Drive the implementation and improvement of an integrated medium to long-term AIMS for verity of asset types, including gas plants, LNG, GTL, refineries, terminals, and infield flow & trunk Lines.

Define asset integrity and process safety targets and establish standards to sustain operational excellence.

Provide direction to the development and implementation of AIMS.

Adopt industry best practices to benchmark Saudi Aramco's AIMS against other international oil companies, taking into consideration the applicable regulations, codes, and standards.

Strategize and formulate an assurance and reporting process, to confirm that technical integrity barriers remain fit for purpose.

Participate in a management steering committee to periodically review the asset integrity KPIs, SCEs/Barriers performance standard verification, focused asset integrity reviews/audit findings, and accident investigation findings.

Benchmark and adapt lessons learned and safety cases identified from internal and external events, provide recommendations - in consultation with divisional heads - to provide continuous assurance to management that the assurance methodology, applied to sustain the health of the SCEs and integrity barriers, is sufficient in mitigating potential threats arising from changes in major accident hazard scenarios.

Strategize and drive the development and implementation of an effective technical integrity framework and communications infrastructure, through detailed analysis of design basis, operating envelopes (limits), and maintenance philosophies and strategies.

Provide leadership in the development and implementation of change management programs, and get buy-in from the masses in Saudi Aramco toward the transition to a technical integrity culture that embraces the sense of ownership, and strives for outstanding asset integrity management, in compliance and alignment with the corporate Accelerated Transformation Program (ATP) and Operational Excellence (OE) goals.

Provide expert advice and assistance to Company organizations, outside vendors, manufacturers, and design firms on matters relating to AIMS.

Work with multidisciplinary teams or with task forces assigned to analyze or solve specific integrity and performance degradation issues or failure analysis, and suggest methods for the prevention of chronic failures.

Conduct seminars in the resolution of technical problems with personnel in other engineering organizations, write technical papers and conduct engineering studies.

Drive the development of a competent working team, including technical authorities (TAs) that will enhance sustainable staff capabilities.

About us:
The Engineering & Project Management (E&PM) business line studies, plans and oversees the construction of the Company's new facilities, including some of the biggest and most complex projects in the petroleum industry. Recently, Saudi Aramco completed the largest capital program in its history that included new or expanded oil, gas and petrochemical facilities, raising maximum sustainable crude oil production capacity to 12 million barrels per day and significantly increasing gas production and processing capacities. Among the recently completed projects was the largest crude oil increment in the history of the industry: Khurais, with a production capacity of 1.2 million barrels per day. More challenges lie ahead, with a slate of new or expanded oil, gas, refining and petrochemical projects in the works. E&PM also manages the Company's Research & Development Center where scientists investigate topics such as the desulfurization of crude oil, advanced fuel formulations for next generation combustion engines, and reservoir nano-scale robots (Resbots™) for injection into reservoirs to record their properties.

Every day, our multinational team of more than 70,000 people combines passion, purpose, and performance to achieve a common objective: unlocking the full potential of the Kingdom's resources to create more value for our company and more opportunities for people at home and around the globe.
Join us at Saudi Aramco.
Saudi Aramco is ranked in the Global Top 10 in Rigzone's 2019 Ideal Employer Rankings - find out more here.