Saudi Aramco (ASC)

Featured Employer
Saudi Arabia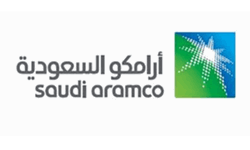 ---

Req Number: 18422BR

Position Description:
Saudi Aramco is seeking a highly competent Captain with an STCW II/2 Master Mariner Unlimited License, from a recognized marine academy or nautical college, to serve as a Captain in our Quality Assurance & Compliance Unit (QA&CU).

Successful candidates will be responsible for conducting vessel inspections such as on-hire inspections, safety inspections, return to service inspections, as well as industry best practice inspections such as OVID; evaluating and monitoring contractor officer acceptance, ensuring adherence to industry best practices and conducting incident investigations. In addition, you will be responsible for ensuring compliance with Company instructions, recommendations and findings, and providing expert knowledge for technical reviews for Marine Department vessel procurements.

The Quality Assurance & Compliance Unit (QA&CU) ensures the safe operation of vessels that support numerous Saudi Aramco departments, which include, but are not limited to Terminal, Producing, Drilling & Workover (D&WO), and Industrial Security. Every vessel that works in the Saudi Aramco offshore concession areas is inspected by a QA&CU Captain. QA&CU conduct all Marine Department vessel on hire inspections to ensure safe operation in Saudi Arabian concession areas and in addition to Marine, QA&CU conduct all vessel on hire inspections for offshore projects department, which when combined, is a significantly large number of vessels per year. QA&CU has teams that operate permanently out of Ras Tanura and West Pier and frequently send QA&CU captains to Abu Ali Pier, Juaymah Pier, Duba, Jiddah and Jizan. Ensuring vessel and personnel compliance to regulations, instructions and guidelines ensures that every aspect of oil and gas operations offshore is conducted in a safe manner from supporting surveying, drilling, production and finally the export of oil and gas. In addition to this, the security of Saudi Aramco and Saudi Arabian assets is supported by ensuring safety and compliance for offshore security operations.

The work schedule will be 42 days on/21 days off, with Company paid travel and vacation.

Minimum Requirements:
As the successful candidate you will hold an STCW II/2 Master Mariner Unlimited License. A degree or diploma in nautical science is preferred.

You must have a minimum of 8 years of experience in the offshore oil and gas industry and at least 2 years working as a Captain.

Excellent communication skills and the ability to build strong relationships and work effectively in a team.

You must be able to communicate fluently in both oral and written English.

Duties & Responsibilities:
You will be required to perform the following:

Conducting vessel inspections such as on-hire inspections, return to service inspections, safety inspections, drill audits and comprehensive environmental health assessments.

Conducting navigation audits, offshore assessments and industry best practice inspections such as OVID.

Performing incident investigation and recommendation close-outs.

Maintaining and reviewing the Department's safety management systems.

Maintaining and reviewing the Offshore Manual.

About us:
Saudi Aramco's Industrial Relations (IR) Business line is dedicated to building, maintaining and enhancing the relationships the Company develops with people and institutions inside the Kingdom and around the world. It is through the IR business line that the Company cares for the health, wellbeing and security of its employees and their families, maintains the high quality of life found in Company communities, operates the school system for the children of expatriate employees, and communicates with various audiences through a variety of media, including print publications, events, films and websites. Saudi Aramco operates one of the largest and most successful industrial and professional training programs on the planet to ensure that its employees are provided with the training they need to meet emerging challenges. The Company's wide-ranging corporate citizenship activities, which focus on the areas of environmental protection, knowledge, community and the economy, are also the responsibility of the IR business line.

Every day, our multinational team of more than 70,000 people combines passion, purpose, and performance to achieve a common objective: unlocking the full potential of the Kingdom's resources to create more value for our company and more opportunities for people at home and around the globe.
Join us at Saudi Aramco.
Saudi Aramco is ranked in the Global Top 10 in Rigzone's 2019 Ideal Employer Rankings - find out more here.